We are delighted to welcome Professor G. Ekin Atilla-Gokcumen and Dr Qin Wang to the RSC Advances team this month!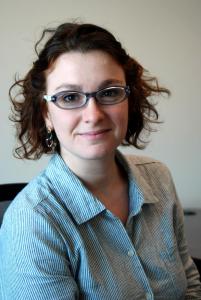 Ekin Atilla-Gokcumen received her Ph.D. in Chemistry working under the supervision of Eric Meggers from the University of Pennsylvania. Her dissertation work focused on the design, synthesis and biological activity of Ru-based organometallic protein kinase inhibitors. She then joined Riki Eggert's lab at the Dana Farber Cancer Institute for her post-doctoral studies where she took an interest in lipids. She started her independent career at University at Buffalo, Department of Chemistry in 2013.
The Atilla laboratory uses chemical biology, mass spectrometry and molecular and cellular biology approaches to elucidate novel roles of lipids during different cellular fates.
Ekin looks forward to her role as an associate editor, saying "I am excited to join the editorial team in RSC Advances and help promote cutting edge, innovative and impactful research".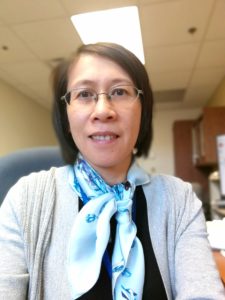 Qin Wang is an Associate Professor in the Department of Nutrition and Food Science at the University of Maryland, College Park. She got her Ph.D. in Food Science from the University of Illinois at Urbana-Champaign in 2004.
Dr. Wang's laboratory uses food chemistry, food biophysics, material science and nanotechnology approaches to investigate structure-function relationships of food proteins and polysaccharides with the ultimate goal of improving food safety and quality. Different nanostructures, including nanoparticles, nanoemulsions, nanolaminates, etc. have been produced in her lab with applications in nutraceutical encapsulation and target delivery, antimicrobial packaging materials, food pathogen detection, and edible coating.
Dr. Wang has published more than 100 peer-reviewed journal papers, 7 book chapters and has co-edited a book entitled: Nanotechnology Research Methods for Foods and Bioproducts.
Qin is very excited to join the RSC Advances team, saying "I am looking forward to using my expertise to bring up high-quality research in food science to this journal."
Browse a selection of work published by Ekin and Qin:
Regulation of lipids is central to replicative senescence
Darleny Y. Lizardo, Yen-Lung Lin, Omer Gokcumen and G. Ekin Atilla-Gokcumen
Mol. BioSyst., 2017, 13, 498-509
DOI: 10.1039/C6MB00842A, Paper
Beta-lactoglobulin-based encapsulating systems as emerging bioavailability enhancers for nutraceuticals: a review
Zi Teng, Ruoyang Xua and Qin Wang
RSC Adv., 2015, 5, 35138-35154
DOI: 10.1039/C5RA01814E, Review Article
Mass spectrometry-based metabolomics to assess uptake of silver nanoparticles by Arabidopsis thaliana
Nita G. Chavez Soria, Angelina Montes, Mary A. Bisson, G. Ekin Atilla-Gokcumen and Diana S. Aga
Environ. Sci.: Nano, 2017, 4, 1944-1953
DOI: 10.1039/C7EN00555E, Paper
Electrodeposition of a weak polyelectrolyte hydrogel: remarkable effects of salt on kinetics, structure and properties
Yi Liu, Boce Zhang, Kelsey M. Gray, Yi Cheng, Eunkyoung Kim, Gary W. Rubloff, William E. Bentley, Qin Wang and Gregory F. Payne
Soft Matter, 2013, 9, 2703-2710
DOI: 10.1039/C3SM27581G, Paper

Submit your research or reviews to Ekin & Qin now, they will be delighted to receive them! See our author guidelines for information on our article types or find out more about the advantages of publishing in a Royal Society of Chemistry journal.
Keep up to date with our latest HOT atricles, Reviews, Collections & more by following us on Twitter. You can also keep informed by signing up to our E-Alerts.