The latest RSC Advances web-collection on the topic of Supramolecular Chemistry is now available to view online!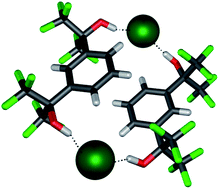 The title of the collection is 'Supramolecular chemistry: self-assembly and molecular recognition' and is Guest Edited by Professor Mike Ward (University of Sheffield, UK). The articles presented here cover many aspects of the formation of, and molecular recognition with, non-covalent self-assembled systems. Systems studied span the range of supramolecular assemblies from MOFs to gels, and potential applications or functional behaviour that are on display here include host/guest chemistry, spin crossover, molecular sensors, and extraction/separation.  This collection of articles powerfully illustrates the diversity and increasing importance of supramolecular chemistry, and we hope you enjoy reading it.
Click here to view the full collection.
Some highlights from the collection include: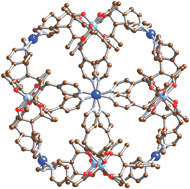 An octahedral aluminium(III) complex as a three-fold node for supramolecular heterometallic self-assemblies: solution and solid state chemistry
Damien Simond, Sarah E. Clifford, Andreia F. Vieira, Céline Besnard and Alan F. Williams 
RSC Adv., 2014, 4, 16686-16693
DOI: 10.1039/C4RA00575A
Subtle backbone modifications control the interpenetration of dibenzosuberone-based coordination cages
Thorben R. Schulte, Marcel Krick, Carmen I. Asche, Sabrina Freye and Guido H. Clever 
RSC Adv., 2014, 4, 29724-29728
DOI: 10.1039/C4RA04679J
The versatility of "click" reactions: molecular recognition at interfaces
Thomas Heinrich, Christoph H.-H. Traulsen, Erik Darlatt, Sebastian Richter, Johannes Poppenberg, Nora L. Traulsen, Igor Linder, Andreas Lippitz, Paul M. Dietrich, Baha Dib, Wolfgang E. S. Unger and Christoph A. Schalley 
RSC Adv., 2014, 4, 17694-17702
DOI: 10.1039/C4RA01730G
Melting temperatures deduced from molar volumes: a consequence of the combination of enthalpy/entropy compensation with linear cohesive free-energy densities
Thibault Dutronc, Emmanuel Terazzi and Claude Piguet 
RSC Adv., 2014, 4, 15740-15748
DOI: 10.1039/C4RA00348A
Bis-triazolium containing macrocycles, pseudorotaxanes and interlocked structures for anion recognition
Nicholas G. White, Henry G. Lovett and Paul D. Beer 
RSC Adv., 2014, 4, 12133-12147
DOI: 10.1039/C4RA00615A