Materials Horizons, Materials Advances, Nanoscale Horizons, Nanoscale, Nanoscale Advances, and Digital Discovery sponsored poster prizes at the International Materials Research Congress (IMRC2022). Congratulations to all the winners as detailed below: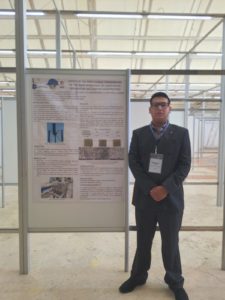 Jorge Aarón Castillo Hernández, Tecnológico Nacional de México – Instituto Tecnológico de Pachuca
Effect Of The Post-Curing Temperature In The Wear Resistance Of Composites Obtained By Vacuum Infusion Process
Jorge Aarón Castillo Hernández is a mechanical engineer currently studying a Mechanical Engineering masters degree at the Instituto Tecnológico de Pachuca.  He is currently working with composite materials doing changes in some parameters during their fabrication and characterizing their mechanical properties but also the changes in their microstructure. He has more than five years of experience as a mechanical design engineer into which he has three years of experience as a tooling design engineer in aeronautics. He has interest in composite materials, design engineering, and rapid prototyping.
Ashok Adhikari, Centro de Investigación y de Estudios Avanzados del IPN
A New Approach Employed In The Scaps-1D Simulation For Modeling The Cigse Thin Film Solar Cells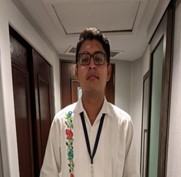 Samuel Eduardo Salud Ordon, Universidad del Istmo
Relationship Between Hydrogen Diffusivity And Microhardness In A Tempered Experimental V-Mo Steel
I was born in a small town in the Istmo de Tehuantepec region in the Mexican state of Oaxaca. Since I was little I have always been curious to learn, I like to read and know about many topics, curiosity has been one of my virtues until now. All my student life has been developed in public schools in the cities near my town, throughout this journey I have met valuable people who have taught me a lot. In the last stage of my professional training I met the one who is now my thesis advisor, Dr. Edgar López Martínez, from the beginning I was curious about his line of research, this led me to investigate more about the subject and in the end decide to develop a project with him. Thanks to the formation of the UNISTMO SMMater student chapter within my university, I had the opportunity to be awarded a scholarship by the Mexican Society of Materials (Sociedad Mexicana de Materiales) as a student monitor to participate in the XXX International Material Research Congress in Cancun, Mexico where I applied for the Best Student Poster Award obtaining third place in the competition. This award has been a great motivation to continue pursuing my goals.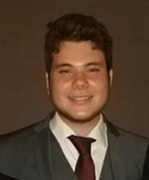 Oscar Luis Quintero Lizárraga, Universidad Autónoma de Nuevo León
Synthesis Of Bismuth Halide Perovskite Photocatalysts To Produce Renewable Fuels From CO2 Photoreduction
Oscar L. Quintero-Lizárraga is a Chemical Engineer who received his bachelor's degree in 2021 from the National Technological Institute of Mexico. He is now studying for his M.Sc. in Environmental Engineering at the Autonomous University of Nuevo León under the tutoring of Dr. Leticia M. Torres-Martínez and Dr. Edith Luévano-Hipólito. His current research interests focus on the photoconversion of atmospheric pollutants and the development of sustainable sources of energy.
Gloria I. Siller-Monroy, UPIITA – Instituto Politécnico Nacional
A Facile One-Pot Microwave-Assisted Hydrothermal Synthesis Of Bivo4 With Application In Ciprofloxacin Degradation
Luz Karyme del Real Herrera, Universidad Tecnológica de Tulancingo
A Novel Green Synthesis For Graphene Using Microwave Hydrothermal Method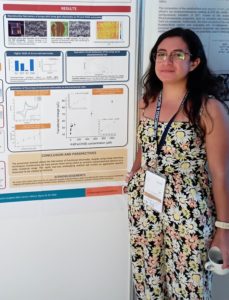 Cindy Viridiana Peto Gutierrez, UNAM
Fabrication Of Microelectrodes With Large Electrochemically Active Surface Area Based On Shrink Polymer Film And Rapid Low-Cost Prototyping Techniques
I am Cindy Viridiana Peto-Gutiérrez, born in a small city at the Gulf of Mexico coast. My first life-changing scientific experience was representing Mexico at the International Chemistry Olympiad 2011, and ever since I've wanted to find ways for scientific reasoning and knowledge to feel accessible to those around me. I earned a Bachelor's Degree in Physics and a MSc in Materials Science and Engineering from Universidad Nacional Autónoma de México (UNAM, México). I am currently a PhD candidate at the same graduate programme and a subject teacher at the Faculty of Sciences. My research focuses on the development of miniaturized, highly sensitive electrochemical sensors via low-cost benchtop fabrication techniques and its integration into microfluidic devices. The final goal is to monitor electroactive soluble analytes released by cultured endothelial cells excited with different shear stresses. Broadly, I'm interested in interdisciplinary research geared towards solving biomedical problems.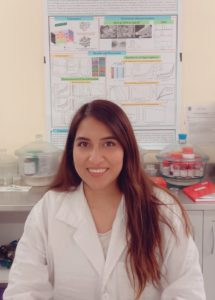 Arely Núñez Serrano, Universidad Autónoma de Nuevo León
Pectinase Immobilized On Core-Shell Magnetic Nanoparticles (Fe3O4@Sio2 ) For Juice Clarification
Arely Núñez is a Student-Researcher in Science,  graduated in Food Science, with experience in the bio-production of metabolites from microorganisms and the development of new technologies for the food industry. PhD student in Applied Microbiology at Facultad de Ciencias Químicas of the Universidad Autónoma de Nuevo León under the mentorship of Dr. Alcione García and Dr. Bernardo García, currently working on magnetic nanomaterials for enzymatic immobilization.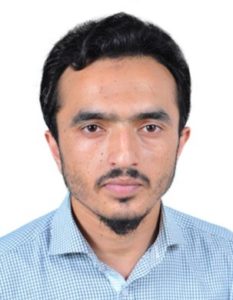 Mian Muhammad Faisal, Universidad Autónoma de Nuevo León
Wood Waste-Derived Activated Carbon In Combo With Redox-Active Mesoporous Nimn-S Nanomaterial For Supercapattery Devices
Mr. Mian Muhammad Faisal is a young researcher currently developing hybrid supercapacitors or supercapattery based on various nanomaterials as battery-grade electrode material. He did his MS from Ghulam Ishaq Khan Institute of Engineering Sciences and Technology, Khyber Pakhtunkhwa, Pakistan in 2020. His research interests are electrochemical energy storage devices, supercapacitors, supercapattery, electrochemical biosensors, and hydrogen evolution reactions. His research work can be traced through the link mentioned below: https://scholar.google.com.pk/citations?user=u-kwHl8AAAAJ&hl=en