Journal of Materials Chemistry A and Materials Advances are delighted to welcome Dr Yang Xu from University College London to their Advisory Boards.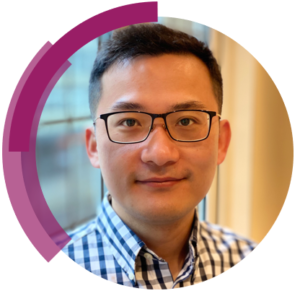 Dr Yang Xu, University College London, UK
Dr Yang Xu is a Lecturer (Assistant Professor) in Electrochemical Energy Storage in the Department of Chemistry at University College London (UCL). He received his bachelor's and PhD degrees at the University of Science and Technology of China under the supervision of Professor Yi Xie, and carried out his postdoctoral work in the US, Canada, and Germany. He joined UCL Chemistry in 2019 and started his independent research group. His research focus is emerging battery technologies including Na, K, and Ca-based systems, with particular interest in Na/K/Ca-ion intercalation chemistry, the electrodeposition of Na/K metal anodes, and the electrochemical mechanism of Na-S and K-S batteries. His group recently developed new interest in hybrid ion battery systems.
Here is what Prof. Xu had to say about joining the Materials Advances family:
What does it mean to you to join the Advisory Board of Materials Advances?
 It means I will have the opportunity to share my knowledge, expertise, and ideas with the journal and engage to a large extent with the research community of materials science. At the same time, it will enhance the visibility of my research and my experience of getting involved in the functioning and development of a journal. Let's not forget that this is also a great networking opportunity to me.
What is the current biggest challenge you face in your field?
I think the biggest challenge for emerging battery technologies is the gap between academic research and industrial production and application. Often exciting results from publications can be insufficiently relevant to the practical use of the materials due to various reasons such as scalability of the synthesis, sustainability of the processing, the non-standardized testing protocols to test batteries and so on. Although the development of many emerging battery technologies is still at infancy, we can learn from the paths to commercialization of Li-ion batteries and more recent Na-ion batteries when researching new materials for new batteries. Another challenge I think is that we need more support for the research of emerging battery technologies, be it more funding, more attention from industry, or more opportunities for academics to talk with industry, even though the return to the support will be in a long term. The success of Na-ion batteries is a good example.
What advances in your field are you most excited about?
I'm very excited about the new advances of Na-ion batteries transforming from lab research to commercial products, which has made Na-ion batteries coming into the spotlight of electrochemical energy storage. I'm also very excited to see a range of emerging battery systems including K, Ca, Mg, and Al are gaining rapidly increasing attention. Many interesting research results of these systems have diversified the energy research landscape and further our understanding of electrochemistry.
Why do you feel that researchers should choose to publish their work in Materials Advances?
Gold open access allows research results to be disseminated quickly and widely. This is crucial for fast paced research areas like materials science and particularly beneficial for researchers working in these areas. Materials Advances is in the RSC materials journal family. It will give a wide exposure of the research published in the journal to the community.
Check out some of Yang's recent publications in Royal Society of Chemistry journals:
Join us in welcoming Yang to our Advisory Boards!