Journal of Materials Chemistry C and Materials Advances are delighted to welcome Dr Antonio Facchetti from Northwestern University and Flexterra Corporation, USA to the Editorial Boards as a new Associate Editor.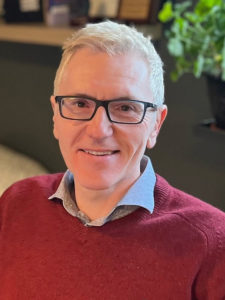 Dr Antonio Facchetti obtained his Laurea degree in Chemistry cum laude and a Ph.D in Chemical Sciences from the University of Milan. In 2002 he joined Northwestern University where he is currently a Research Full Professor. He is a co-founder and currently the Chief Technology Officer of Flexterra Corporation. Dr. Facchetti has published more than 560 research articles, 16 book chapters, and holds more than 120 patents. He received the ACS Award for Creative Invention, the Giulio Natta Gold Medal of the Italian Chemical Society, the team IDTechEx Printed Electronics Europe Award, the corporate Flextech Award. He is a Fellow of the National Academy of Inventors, European Academy of Science, MRS, AAAS, ACS-PMSE, Kavli, and RSC Fellow. He was selected among the "Top 100 Materials Scientists of the past decade (2000-2010)" and recognized as a Highly Cited Scientist by Clarivate.
'I am now very excited to join an excellent team of Editors, some of them being colleagues and friends, and look forward to support the activities and objectives of JMCC, Materials Advances and of the RSC at large.'
Check out some of Antonio's recent publications in Royal Society of Chemistry journals:
Indenofluorenes for organic optoelectronics: the dance of fused five- and six-membered rings enabling structural versatility
Ayse Can, Antonio Facchetti and Hakan Usta
J. Mater. Chem. C, 2022, 10, 8496-8535, DOI: 10.1039/D2TC00684G
Tuning the antiaromatic character and charge transport of pentalene-based antiaromatic compounds by substitution
Jianglin Wu, Yao Chen, Jueshan Liu, Zhenguo Pang, Guoping Li, Zhiyun Lu, Yan Huang, Antonio Facchetti and Tobin J. Marks
J. Mater. Chem. C, 2022, 10, 2724-2731, DOI: 10.1039/D1TC03156B
Non-fullerene acceptors with direct and indirect hexa-fluorination afford >17% efficiency in polymer solar cells
Guoping Li, Liang-Wen Feng, Subhrangsu Mukherjee, Leighton O. Jones, Robert M. Jacobberger, Wei Huang, Ryan M. Young, Robert M. Pankow, Weigang Zhu, Norman Lu, Kevin L. Kohlstedt, Vinod K. Sangwan, Michael R. Wasielewski, Mark C. Hersam, George C. Schatz, Dean M. DeLongchamp, Antonio Facchetti and Tobin J. Marks
Energy Environ. Sci., 2022, 15, 645-659, DOI: 10.1039/D1EE03225A
Join us in welcoming Antonio to our Editorial Boards!
Submit your best work to Antonio Facchetti and our team of Associate Editors on Journal of Materials Chemistry C and Materials Advances now! Check out our author guidelines for information on our article types or find out more about the advantages of publishing in a Royal Society of Chemistry journal.
Keep up to date with our latest articles, reviews, collections & more by following us on Twitter, Facebook or by signing up to our E-Alerts.