This special collection across Materials Advances, Journal of Materials Chemistry A and Journal of Materials Chemistry C is in memoriam of Prof. Susan A. Odom, who sadly passed away on April 18, 2021.
Susan's fundamental understanding of electro-chemical devices, coupled with her deep appreciation for materials chemistry, allowed her to push new boundaries. Amongst these were the development of new redox flow batteries, the design of lithium-ion batteries with redox active organic molecules, and the advancement of novel materials screening methods.
This special collection covers the topics that have been at the core of the scientific activity of Susan. As a chemist, she had a tremendous impact on the broad fields of organic electronics and electrochemical energy storage contributing research on the development of stable electro-active materials, the design of new electrodes and electrolytes for electro-chemical devices, the establishment of understanding of electron transfer reactions and, generally, the synthesis of new conjugated organic materials.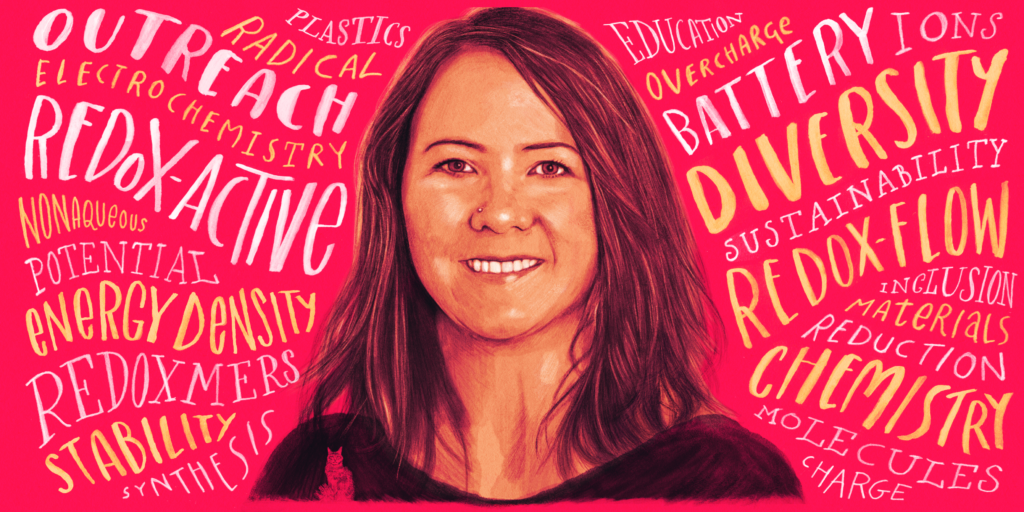 Guest edited by Veronica Augustyn, Kelsey B. Hatzell, Malika Jeffries-El, Jodie Lutkenhaus, and Natalie Stingelin.
All of the articles in the collection are free to access until 30th November, 2022. Articles in Materials Advances will always be free to access. A small selection of articles from the issue is provided below.
Introduction to the special collection in memoriam of Susan A. Odom (16 November 1980–18 April 2021)
Veronica Augustyn, Kelsey B. Hatzell, Malika Jeffries-EL, Jodie L. Lutkenhaus and Natalie Stingelin
Mater. Adv., 2022, Advance Article DOI: 10.1039/D2MA90085H
On the challenges of materials and electrochemical characterization of concentrated electrolytes for redox flow batteries
Alexis M. Fenton, Jr, Rahul Kant Jha, Bertrand J. Neyhouse, Aman Preet Kaur, Daniel A. Dailey, Susan A. Odom and Fikile R. Brushett
J. Mater. Chem. A, 2022, 10, 17988-17999 DOI: 10.1039/D2TA00690A
Functionalized anthrathienothiophenes: synthesis, properties, and integration into OFETs
Garrett Fregoso, Gehan S. Rupasinghe, Maryam Shahi, Karl Thorley, Sean Parkin, Alexandra F. Paterson and John Anthony
J. Mater. Chem. C, 2022, Advance Article DOI: 10.1039/D2TC02977D