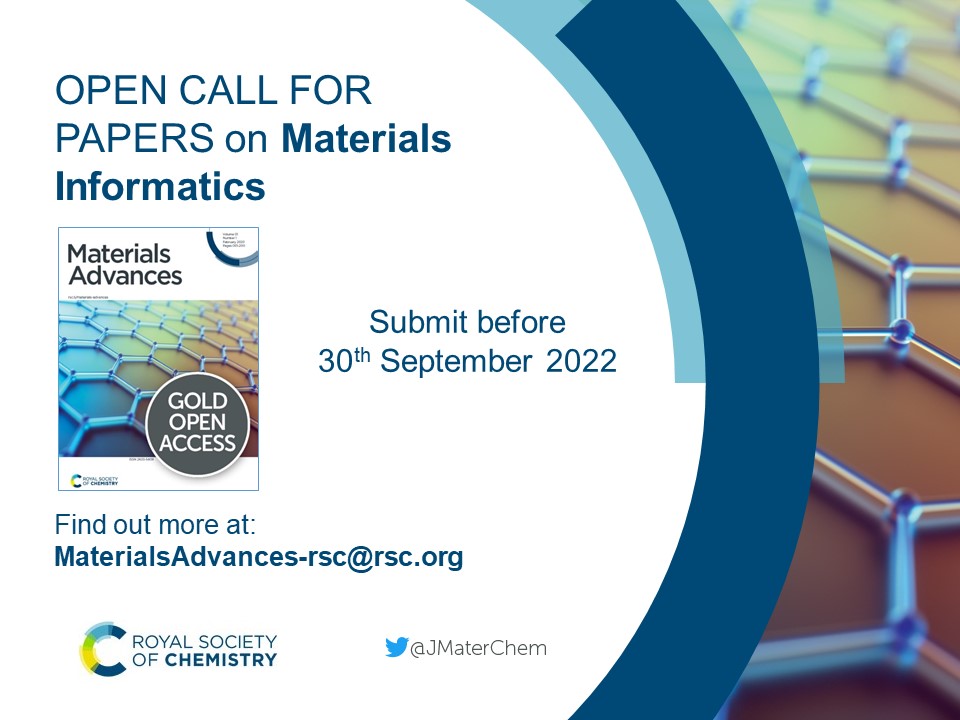 Guest Editors: Chris Pickard (University of Cambridge, UK), Jörg Behler (Georg-August-Universität Göttingen, Germany), and Krishna Rajan (University at Buffalo, USA)
In this themed collection, we invite contributions in materials informatics. Manuscripts are encouraged in topics ranging from novel computational and experimental methods to state-of-the-art applications.
The discipline of Materials Informatics has emerged from a fusion of increasing availability of materials data, high throughput experimental and computational methods, first principles and other advanced materials models, and machine learning. It has been fuelled by the dramatic growth in available computational power, and its ubiquity.
If you are interested in contributing to this collection please get in touch with the Editorial Office by email.
Please add a "note to the editor" in the submission form when you submit your manuscript to say that this is a submission for the themed collection. The Editorial Office and Guest Editors reserve the right to check suitability of submissions in relation to the scope of the collection and inclusion of accepted articles in the collection is not guaranteed. All manuscripts will be subject to the journal's usual peer review process. Accepted manuscripts will be added to the online collection as soon as they are online, and they will be published in a regular issue of Materials Advances.