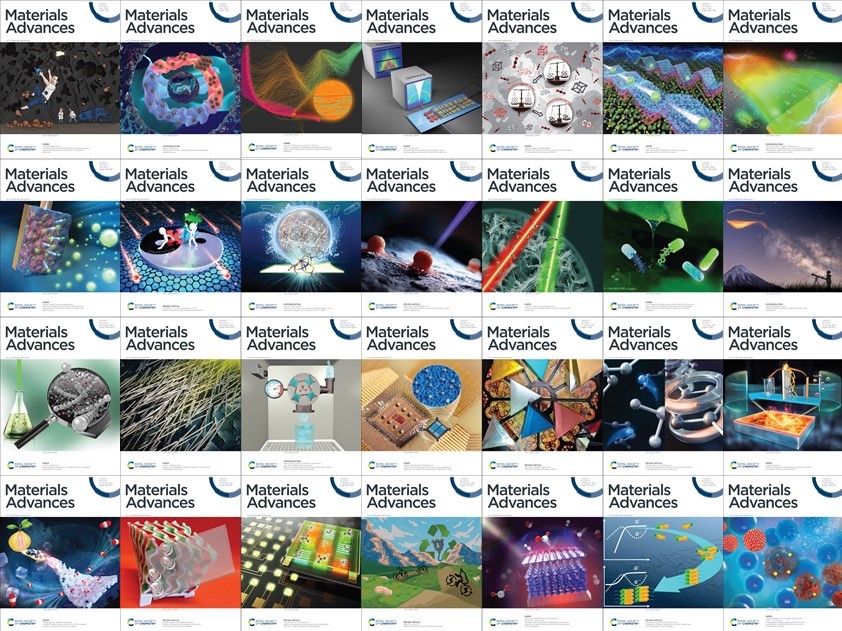 This month we are celebrating our fantastic first year of Materials Advances!  We have seen 15 issues, containing over 400 high quality articles.
We have chosen some of our favourite covers from all the wonderful artwork that has featured on the journal so far.  Thank you to all the authors who have provided these amazing artworks!
We invite you to join us on Twitter to vote for your favourite cover from the shortlisted covers below.
Click on each of the images for a close-up look of each shortlisted cover.
A

Cold atmospheric plasma cancer treatment, direct versus indirect approaches
Alisa Malyavko, Dayun Yan, Qihui Wang, Andrea L. Klein, Khyati C. Patel, Jonathan H. Sherman and Michael Keidar
Mater. Adv., 2020,1, 1494-1505
DOI: 10.1039/D0MA00329H

B

Aspect ratio controlled synthesis of tellurium nanowires for photovoltaic applications
Dipendra Pokhrel, Ebin Bastola, Adam B. Phillips, Michael J. Heben and Randy J. Ellingson
Mater. Adv., 2020,1, 2721-2728
DOI: 10.1039/D0MA00394H

C

Plasmonic triangular nanoprism sensors
Joe Otsuki, Kosuke Sugawa and Shota Jin
Mater. Adv., 2021,2, 32-46
DOI: 10.1039/D0MA00644K

D

Trends in additively manufactured microfluidics, microreactors and catalytic materials
Andrea Rogolino and Gianpaolo Savio
Mater. Adv., 2021,2, 845-855
DOI: 10.1039/D0MA00704H