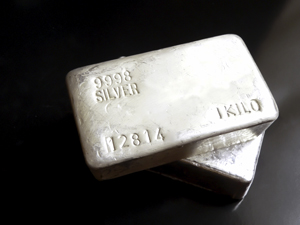 Silver is commonly used both in ionic form and in nanoparticulate form as a bactericidal agent. This is generally ascribed to a higher toxicity towards prokaryotic cells than towards mammalian cells.
Scientists in Germany have carried out studies to compare silver ions (such as silver acetate) and polyvinylpyrrolidone (PVP)-stabilised silver nanoparticles (70 nm). They found that silver's toxic effect occurs in a similar concentration range for Escherichia coli, Staphylococcus aureus, human mesenchymal stem cells and peripheral blood mononuclear cells (0.5 to 5ppm for silver ions and 12.5 to 50ppm for silver nanoparticles).
For a better comparison, the team cultivated bacteria in Lysogeny broth medium and in Roswell Park Memorial Institute medium/10% fetal calf serum medium, as the state of silver ions and silver nanoparticles may be different owing to the presence of salts and biomolecules such as proteins. They found that the effective toxic concentration of silver towards bacteria and human cells is almost the same.
Simply register to download the full article here:
The toxic effect of silver ions and silver nanoparticles towards bacteria and human cells occurs in the same concentration range

Christina Greulich,  Dieter Braun,  Alexander Peetsch,  Jörg Diendorf,  Bettina Siebers,  Matthias Epple and Manfred Köller
RSC Adv., 2012, 2, 6981-6987