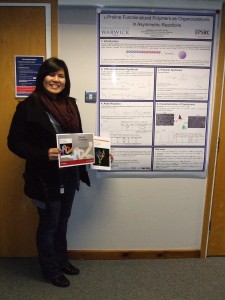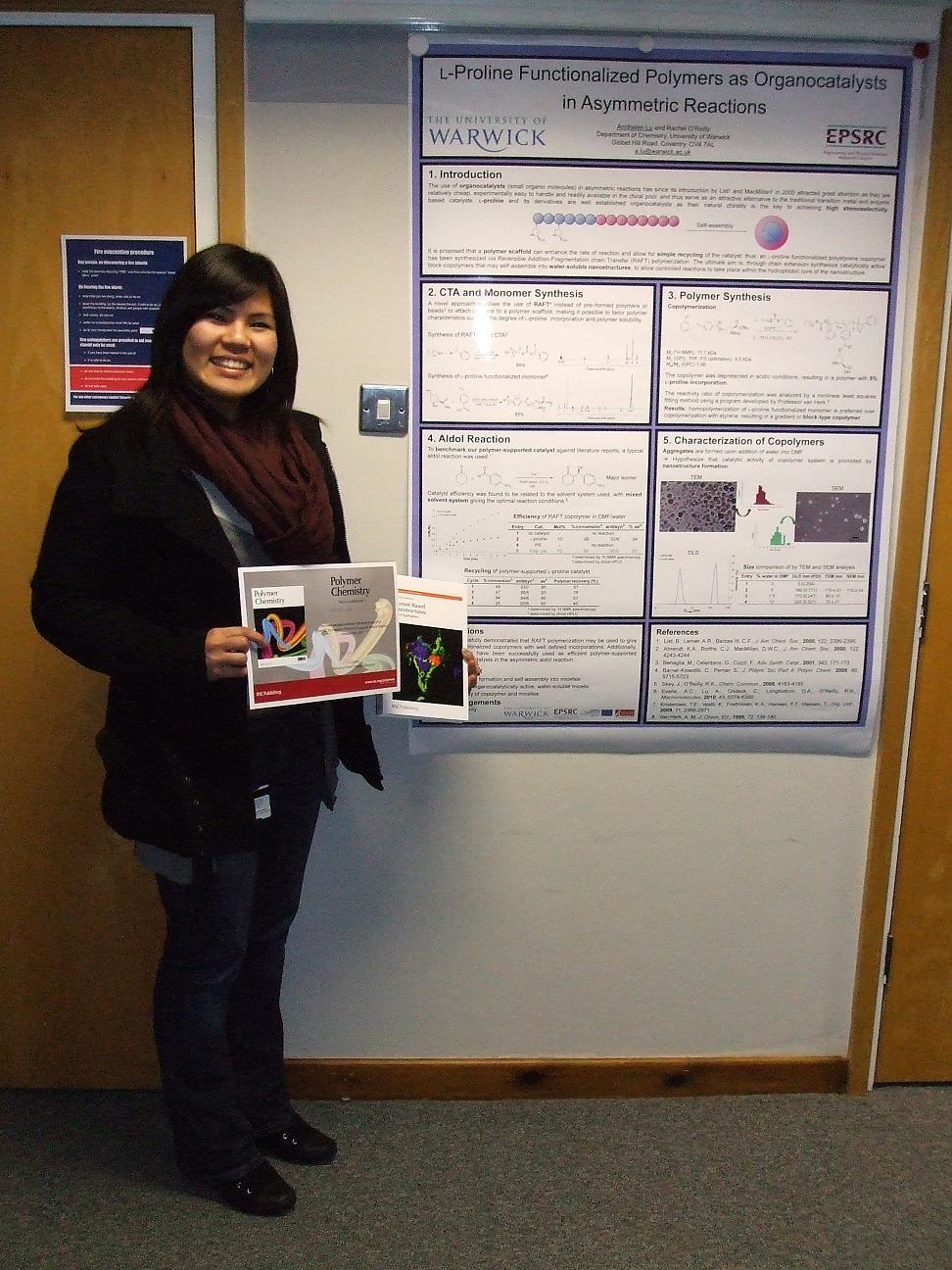 RSC Biomaterials Group 6th Annual Meeting has been organized by Andrew Dove in University of Warwick. There meeting was held on January 11th, 2001 with more than 65 participants, 18 poster presentations and 10 plenary or invited lectures. Poster prize committee, Sebastien Lecommandoux and Andreas Heise, selected 3 posters to be awarded. The Editor-in-Chief of Polymer Chemistry, Dave Haddleton, congratulated the winners and presented their certificates and presents.
The 3rd poster prize winner was Lynsey Aitken from Strathclyde University and the title of her poster is "Enzyme sensing using gold nanoparticles".
The 2nd poster prize winner was Nur Nabilah Shahidan from University of Manchester and the title of her poster is "Thermoresponsive cationic graft polymer for colloidal delivery system application".
AnnHelen Lu, from Universit of Warwick, was selected as the 1st poster prize winner and received a book from Polymer Chemistry. The title of her poster is "L-Proline functionalized polymers as organocatalysts in asymmetric reactions".