Welcome to the Soft Matter overview of 2022 blog post! We wanted to update you on some of the exciting happenings from Soft Matter from last year, plus a look ahead to 2023.
Editorial Board
In January 2022, Professor Alfred Crosby (University of Massachusetts Amherst, USA) commenced his stewardship of the journal as Editor-in-Chief of Soft Matter. His research interests lie generally in bio-inspired materials mechanics, especially topics including adhesion, nanoparticle assemblies, gels, thin films, fracture, hierarchical materials, and elastic instabilities.

Additionally, in 2022 we welcomed Professor Guruswamy Kumaraswamy (IIT Bombay, India) as an Associate Editor and Professor Lorna Dougan (University of Leeds, UK) to the Editorial Board of Soft Matter.
Soft Matter Lectureship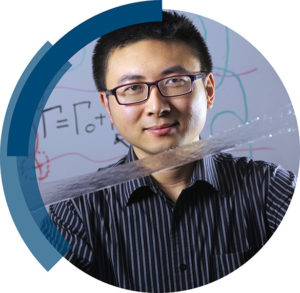 We announced Professor Xuanhe Zhao (MIT, USA) as the winner of the 2022 Soft Matter Lectureship. This annual award was established in 2009 to honour an early-stage career scientist who has made a significant contribution to the soft matter field. The mission of Zhao Lab is to advance science and technology on the interfaces between humans and machines for addressing grand societal challenges in health and sustainability. To learn more about Xuanhe's research have a look at some of his recent publications in Soft Matter, and you can also check out articles from our previous lectureship winners in our lectureship winners collection.
Nominations are currently open for the 2023 Soft Matter Lectureship; these will close on 28 February 2023. Full details on who is eligible and how to nominate, along with further details on selection and previous winners can be found on our website.

Soft Matter Emerging Investigators
Soft Matter is proud to spotlight our ongoing Emerging Investigators Series. Our Emerging Investigators are at the early stages of their independent careers and invited for this collection in recognition of their potential to influence future directions in the field. Congratulations to all the featured researchers on their important work so far!
Do you know any exceptional early career researchers in the area of soft matter who you would recommend for this collection – you can nominate them now! Information on eligibility and how to nominate can be found on our blog.
Themed collections
Recently published and ongoing themed collections in Soft Matter are shown below. Browse all past collections on our platform, and see our upcoming collections on our calls for submissions page. We will be announcing more collections during the year, so keep a look out!
Open Access
The Royal Society of Chemistry has announced that all 31 fully-owned hybrid journals, including Soft Matter, have been approved as "Transformative Journals" with cOAlition S, an international consortium of research funding and performing organisations. Find out more about our strive towards 100% Open Access here.
#RSCPoster: Save the date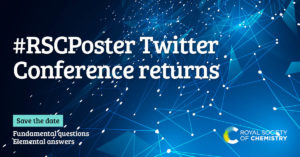 #RSCPoster is a global Twitter Poster Conference, held entirely online over the course of 24 hours. The event brings together the global chemistry community to network with colleagues across the world and at every career stage, share their research and engage in scientific debate.
The 2023 #RSCPoster Twitter Conference will be held from 12:00 (UTC) 28 February 2023 to 12:00 (UTC) 1 March 2023.
How you can help…
We would like to take this opportunity to thank all of you in addition to our authors, reviewers and readers for their support throughout 2022. Here are some of the ways in which you can continue to make a positive contribution to Soft Matter.
Submit to one of our open themed collections and encourage your colleagues to submit.
If you are organising a conference or virtual event, please do let us know if you would like to arrange mutual promotion between the conference and Soft Matter. We can offer poster prizes, social media and blog promotion, and adverts in the journal and on the journal web page.
Read our recent articles and follow the latest news on the Soft Matter blog and on our Facebook and Twitter
Send your best research to Soft Matter.
Sign up to be a reviewer for Soft Matter.