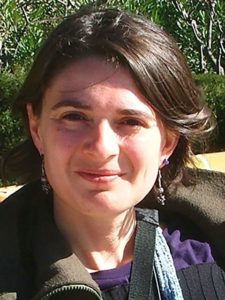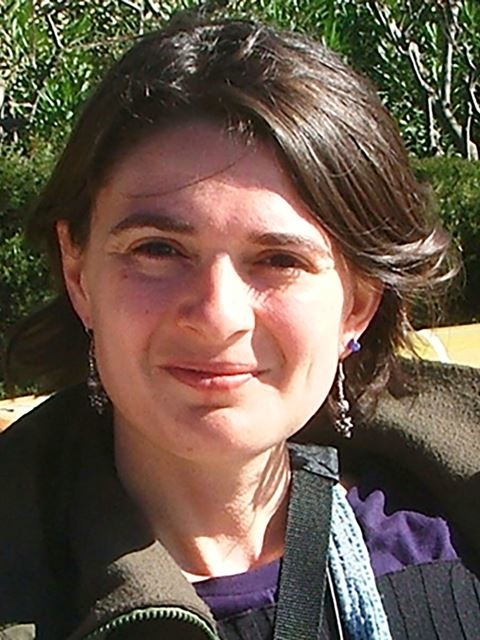 Emanuela Zaccarelli has served on the Soft Matter Editorial Board for three years prior to becoming an Associate Editor for the journal, and is currently a Senior Researcher at the Institute of Complex Systems of the Italian National Research Council (CNR), based at the Physics Department of the Sapienza University of Rome. After graduating in Physics at the same University in 1999, she obtained a PhD in Physical Chemistry from the University College of Dublin, Ireland in 2002.
Emanuela's main research interests are on phase behaviour and dynamic arrest of complex fluids, including colloids with depletion interactions, star polymers, microgels, clays and patchy particles. She mainly uses theory and computer simulations, often in connection with experimental work. She was the first recipient of the Soft Matter Lectureship in 2009 for her studies on gels and glasses in colloidal suspensions. In 2015 she was awarded an ERC Consolidator Grant to model the effective interactions of microgel particles. She is among the initiators of the "Italian Soft Days" series of meetings, which are aimed to gather together soft matter scientists working in Italy to favour collaboration and discussions among them.
Learn more about Emanuela by reading some of her research articles below!
Numerical modelling of non-ionic microgels: an overview
Lorenzo Rovigatti, Nicoletta Gnan, Letizia Tavagnacco, Angel J. Moreno and Emanuela Zaccarelli
Soft Matter, 2019, 15, 1108-1119
Numerical insights on ionic microgels: structure and swelling behaviour
Giovanni Del Monte, Andrea Ninarello, Fabrizio Camerin, Lorenzo Rovigatti, Nicoletta Gnan and Emanuela Zaccarelli
Soft Matter, 2019, 15, 8113-8128
Effective potentials induced by self-assembly of patchy particles
Nicolás Ariel García, Nicoletta Gnan and Emanuela Zaccarelli
Soft Matter, 2017, 13, 6051-6058
All these articles are currently FREE to read until 13th October 2020!