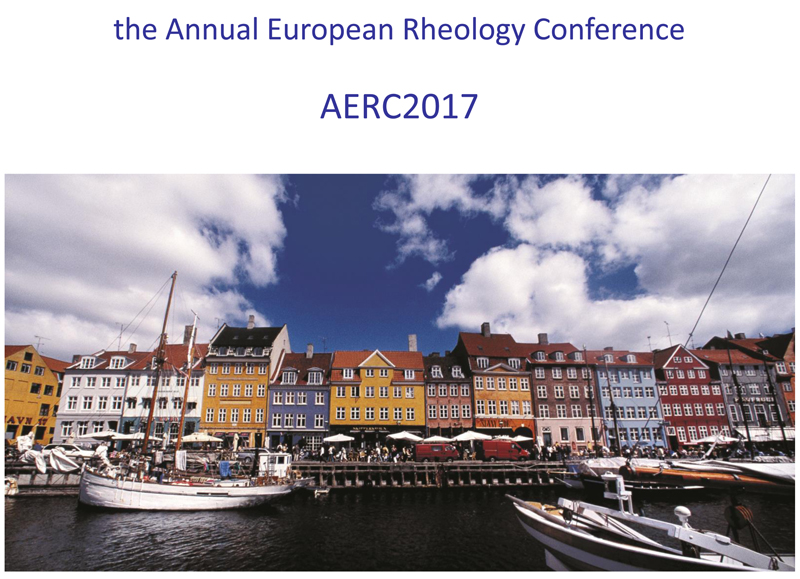 3 – 6 April 2017, Copenhagen, Denmark
Abstract Submission & Registration are now open!
The AERC meetings have seen an ever-growing number of delegates in the past years, and this year's conference is expected to reach new heights.
With a cross-disciplinary organizing committee, the meeting caters for rheologists from every field of the science,  from a variety of industrial applications to the topics of more academic interest.  This year, AERC2017 will be jointly organized with the 26th Nordic Rheology Conference. The Nordic conferences are organized annually, and offer an excellent platform for networking with old and new colleagues, and to newcomers to the field, thanks to its welcoming, informal and laid back atmosphere.


Scientific Sessions:
Rheology of powders and granular material
Food and biorheology
Interfacial rheology
Micro and nanorheology, microfluidics
Gels and self-assembled systems
Suspensions and colloids
Solids, glasses, and composites
Polymer solutions and melts
Non-Newtonian fluid mechanics and fluid instabilities
A rheology course will be organized before the conference, on 3rd April 2017, at the Technical University of Denmark. The venue can be easily reached using public transportation within approximately 40 minutes from the centre of Copenhagen.
Soft Matter proudly sponsors this event: our Associate Editor Professor Dimitris Vlassopoulos will be delivering a poster prize.