CICAG is organising a series of online webinars and workshops with the theme "Open Chemical Science". These events will examine the opportunities, benefits, risks and likely future developments associated with open chemistry.
Globally significant progress has been made towards open sharing of information. This drive to share data, software and publications is enabling the development of a more inclusive society. However, the myriad of solutions, repositories and information sources is at the same time complicating the landscape. Many questions are still under discussion, for example:
What are the benefits and opportunities of open chemistry?
How will the open research environment evolve?
What are the implications for users of open repositories?
What sources can be trusted?
How will information be managed and retrieved?
Will open research lead to competitive disadvantage?
The themed two-hour webinars scheduled throughout the week of 9-13 November are as follows:
To register, from each of the above pages click on the BOOK NOW button: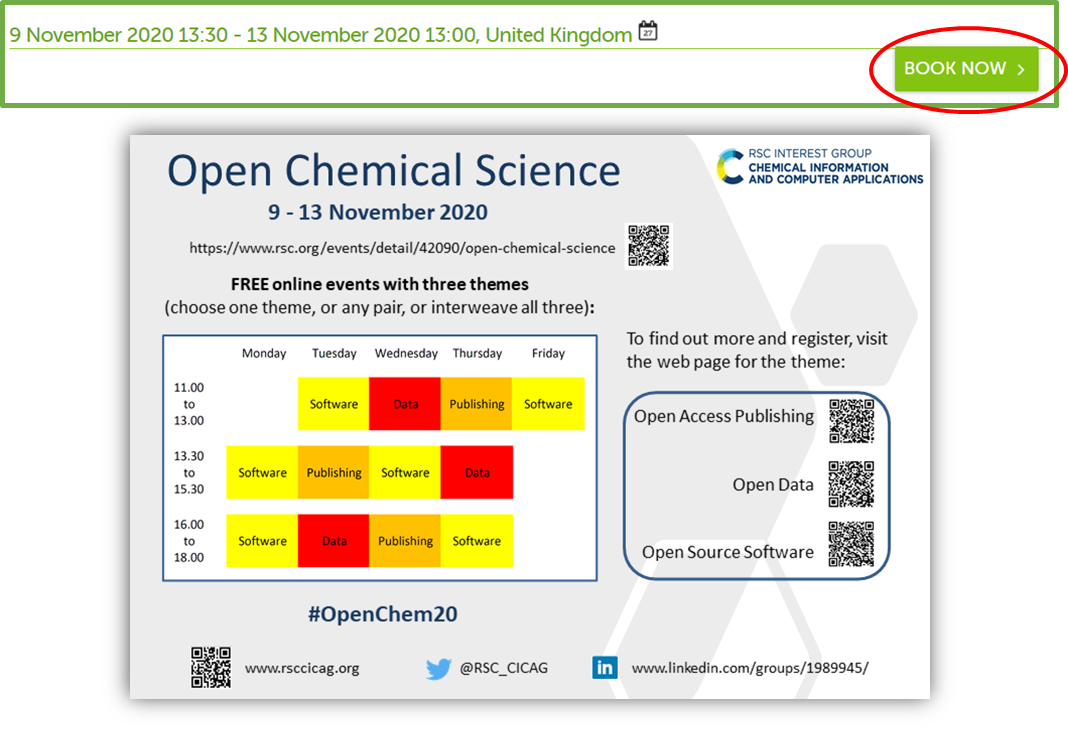 Please contact Gillian Bell, cicageventsmanager@gmail.com, with enquiries.