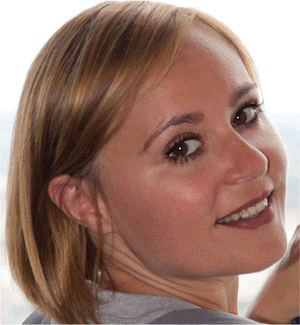 Magdalena Titirici speaks to Green Chemistry Deputy Editor Anna Simpson in a recent Chemistry World interview.
Magdalena joined the School of Engineering and Materials Science at Queen Mary, University of London, UK, as a reader in materials science at the beginning of 2013. Before that, she spent over six years leading the sustainable materials for renewable energy group at the Max Planck Institute of Colloids and Interfaces in Potsdam, Germany. Research in the Titirici group involves trying to create porous carbon materials from renewable resources such as lignin, cellulose and chitin, as well municipal and agricultural wastes.
Click here to read the interview with her in Chemistry World, where she discusses her not only her research, but also her love of photography, street art and the electronic music scene!
Some of Magdalena's most recent Green Chemistry papers are listed below. We've made these papers free to access for the next 2 weeks, so click on the links below to find out more about Magdalena's research…
Original design of nitrogen-doped carbon aerogels from sustainable precursors: application as metal-free oxygen reduction catalysts, Nicolas Brun, Stephanie A. Wohlgemuth, Petre Osiceanu and Magdalena M. Titirici, Green Chem., 2013,15, 2514-2524, DOI: 10.1039/C3GC40904J
A one-pot hydrothermal synthesis of sulfur and nitrogen doped carbon aerogels with enhanced electrocatalytic activity in the oxygen reduction reaction, Stephanie-Angelika Wohlgemuth, Robin Jeremy White, Marc-Georg Willinger, Maria-Magdalena Titirici and Markus Antonietti, Green Chem., 2012,14, 1515-1523, DOI: 10.1039/C2GC35309A
A one-pot hydrothermal synthesis of tunable dual heteroatom-doped carbon microspheres, Stephanie-Angelika Wohlgemuth, Filipe Vilela, Maria-Magdalena Titirici and Markus Antonietti, Green Chem., 2012,14, 741-749, DOI: 10.1039/C2GC16415A