"Not all ionic liquids are green!" is what we often hear at Green Chemistry conferences. Indeed there have been many debates about ionic liquid toxicity and more importantly how we determine if an ionic liquid is "green". However, we increasingly receive a number of articles merely reporting the properties of an ionic liquid or its toxicity with no insight on its impact on green processes.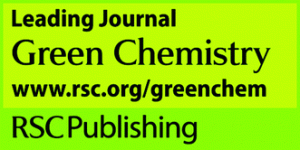 In the new editorial by Tom Welton, he clarifies the Journal's policy on the publication of ionic liquid toxicity studies. While it is, of course, a very important area of research for the ionic liquid community, the new guidelines in the editorial state that articles purely on ionic liquid toxicity will no longer fall within the scope of Green Chemistry. However,  if an article on ionic liquid toxicity demonstrates that the design of the ionic liquid improves a green process or product then that article is within the redefined scope of the Journal. In the same way that studies on the physical properties of ionic liquids are useful to practitioners of Green Chemistry, the actual work in itself is not "green chemistry" – the same applies to ionic liquid toxicity studies.
Click here to read the full editorial by Tom Welton.
Whether it is an ionic liquid or not, choosing the right solvent is very important when attempting to make a chemical process "greener". Read the latest perspective by Phil Jessop on searching for green solvents.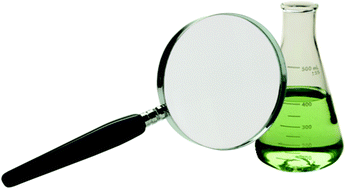 Is the green solvents research community investing time and effort in the areas of research that will give the maximum environmental benefit? What areas of research would increase the benefit?
Philip G. Jessop
Green Chem., 2011, Advance Article, DOI: 10.1039/C0GC00797H, Perspective
You may also be interested in reading our 2009 themed issue on "Green solvents – Progress in science and application" published in Green Chemistry.