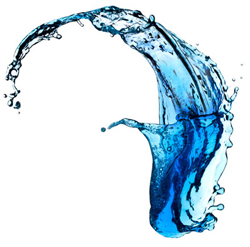 Work by scientists from Queen's University Belfast on ionic liquid chemistry is in the running to be named the most important British innovation of the 21st Century. 
The work of staff in the Queen's University Ionic Liquid Laboratories (QUILL) Research Centre is up against 11 other innovations from across the United Kingdom battling it out in a public vote to find the one that will have the greatest impact in the coming century. The vote is part of the Science Museum's Initiative on Great British past and future Innovations. 
Ionic liquids are salts which can remain liquid at room temperature and do not form vapours, and so can be used as non-polluting alternatives to conventional solvents.  At QUILL, a team of nearly 100 scientists are exploring the potential of these green solvents and Fortune 100 energy giant Petronas is already using the technology in its plants.  The mercury removal unit, using 15 tons of supported ionic liquid, was developed by a team led by Professor Ken Seddon, Co-Director of QUILL at Queen's, and Dr John Holbrey also from QUILL, who were listed last year as the number one and two chemists in the UK based on citations of their work.Professor Ken Seddon said: "Being shortlisted for the most important British innovation of the 21st century is recognition of the high calibre of research being undertaken at QUILL and throughout the University.  We would encourage people to take a moment to vote for our research as its application will eventually have a bearing on most of our lives."
Other notable British innovations in the hunt for the prize are Quantum Dots, Graphene, Raspberry Pi and the discovery of the Higgs-Boson – you can vote for your favourite here.  Update Monday 25th March – Ionic Liquid Chemistry was voted the recent innovation that is most likely to shape the coming century.
Why not take a look at a collection of high quality research in this area from across RSC Journals – Increadible ionic liquids: an article collection.