Editorial Board Member Helen Sneddon has selected some outstanding research to share with you from Green Chemistry. Read them now for free until the end of January 2021!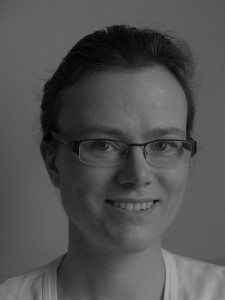 Helen F. Sneddon studied Natural Sciences at Christ's College, Cambridge, and obtained her PhD from the University of Cambridge under the supervision of Professor Steven V. Ley. Following postdoctoral studies at the University of California, Irvine, with Professor Larry Overman, she joined GSK in Stevenage, UK in 2007. While at GSK, she has developed a particular interest in Green Chemistry as applied to the Pharmaceutical Industry, including solvent and reagent selection, metrics, and the development of more efficient transformations. She is currently on the editorial board of the journal Green Chemistry and on the editorial advisory board of the journal ACS Sustainable Chemistry & Engineering. She is an author of over 50 peer-reviewed publications, a Fellow of the Royal Society of Chemistry, and a visiting professor of Sustainable Chemistry at the University of Nottingham.
Submit your research to Helen here
Read Helen's choices for free now:
Critical Review
Review of recent advances in the biodegradability of polyhydroxyalkanoate (PHA) bioplastics and their composites
Kjeld W. Meereboer, Manjusri Misra and Amar K. Mohanty
Green Chem., 2020, 22, 5519-5558. DOI: 10.1039/D0GC01647K
Paper
Mechanochemical synthesis of Cu2S bonded 2D-sulfonated organic polymers: continuous production of dimethyl carbonate (DMC) via preheating of reactants
Subodh Kumar, Manoj B. Gawande, Ivo Medřík, Martin Petr, Ondřej Tomanec, Vojtěch Kupka, Rajender S. Varma and Radek Zbořil
Green Chem., 2020, 22, 5619-5627. DOI: 10.1039/D0GC01030H
Paper
Mechanisms and modelling of phosphorus solid–liquid transformation during the hydrothermal processing of swine manure
Yaxin Deng, Tao Zhang, James Clark, Tejraj Aminabhavi, Andrea Kruse, Daniel C. W. Tsang, Brajendra K. Sharma, Fusuo Zhang and Hongqiang Ren
Green Chem., 2020, 22, 5628-5638. DOI: 10.1039/D0GC01281E
Paper
Life cycle energy use and greenhouse gas emissions of ammonia production from renewable resources and industrial by-products
Xinyu Liu, Amgad Elgowainy and Michael Wang
Green Chem., 2020, 22, 5751-5761. DOI: 10.1039/D0GC02301A
Paper
Optimization and sustainability assessment of a continuous flow Ru-catalyzed ester hydrogenation for an important precursor of a β2-adrenergic receptor agonist
Michael Prieschl, Jorge García-Lacuna, Rachel Munday, Kevin Leslie, Anne O'Kearney-McMullan, Christopher A. Hone and C. Oliver Kappe
Green Chem., 2020, 22, 5762-5770. DOI: 10.1039/D0GC02225J
Critical Review
Sustainable flow approaches to active pharmaceutical ingredients
Francesco Ferlin, Daniela Lanari and Luigi Vaccaro
Green Chem., 2020, 22, 5937-5955. DOI: 10.1039/D0GC02404J
Paper
Environmentally responsible, safe, and chemoselective catalytic hydrogenation of olefins: ppm level Pd catalysis in recyclable water at room temperature
Balaram S. Takale, Ruchita R. Thakore, Eugene S. Gao, Fabrice Gallou and Bruce H. Lipshutz
Green Chem., 2020, 22, 6055-6061. DOI: 10.1039/D0GC02087G
We hope you enjoy reading the articles.