The chemical sciences will be fundamental in helping us meet the healthcare challenges of the future, and we are committed to ensuring that they contribute to their full potential. As part of our work in this area, we are inviting undergraduate and PhD students, post-docs and those starting out their career in industry to produce an original video that demonstrates the importance of chemistry in health.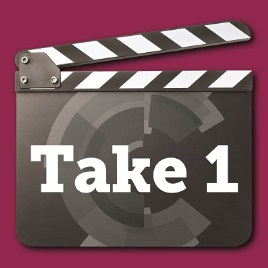 We are looking for imaginative ways of showcasing how chemistry helps us address healthcare challenges. Your video should be no longer than 1 minute, and you can use any approach you like.
The winner will receive a £500 cash prize, with a £250 prize for second place and £150 prize for third place up for grabs too.
Stuck for inspiration? Last year's winning video is a good place to start. John Gleeson's video was selected based on the effective use of language, dynamic style, creativity and its accurate content.
The closing date for entries to be submitted is 30 January 2015. Our judging panel will select the top five videos. We will then publish the shortlisted videos online and open the judging to the public to determine the winner and the runners up.
For more details on how to enter the competition and who is eligible, join us at the Take 1… page.
Good luck!