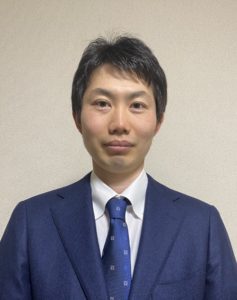 Daisuke Aoki currently serves as an Assistant Professor in the Department of Chemical Science and Engineering at Tokyo Institute of Technology. He was born in Gunma Prefecture (Japan) in 1983. After he had earned a B.E. and a M.E. in Polymer Engineering at Yamagata University under the supervision of Prof. O. Haba, he obtained his PhD from Tokyo Institute of Technology in 2014 under the tutelage of Prof. T. Takata working on topological changes in rotaxane-based polymers. Between 2014 and 2017, he served as a specially appointed Assistant Professor in the group of Prof. T. Takata. In 2017, he was appointed to his current position at Tokyo Institute of Technology in the group of Prof. H. Otsuka. His research is focused on the synthesis and characterization of functional polymers with applications in materials science. He can be found on Twitter @dice_k_polymer.
Read Daisuke's Emerging Investigator article "Characterization of N-phenylmaleimide-terminated poly(ethylene glycol)s and their application to a tetra-arm poly(ethylene glycol) gel" and check out all of the 2021 Soft Matter Emerging Investigator articles here.
How do you feel about Soft Matter as a place to publish research on this topic?
Soft Matter focusing on innovative soft matter topic, is great place to me, since I really like gels and elastomers.
What aspect of your work are you most excited about at the moment and what do you find most challenging about your research?
I'm really excited about project on polymer topology which govern the macroscopic properties and function. The most challenging on my research is to build special topology with polymers and find special function derived from topology.
In your opinion, what are the most important questions to be asked/answered in this field of research?
Are you excited for your result and research?
Can you share one piece of career-related advice or wisdom with other early career scientists?
"Connecting the dots" I like this phrase in Steve Jobs' speech. I believe that continuation of research leads to connecting dots in chemistry and paving the way toward new chemistry.