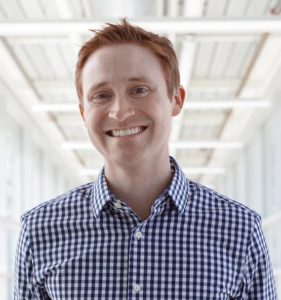 Michael D. Bartlett is an Assistant Professor of Mechanical Engineering and in the Macromolecules Innovation Institute (MII) at Virginia Tech. He received his B.S.E. from the University of Michigan, Ph.D. from the University of Massachusetts Amherst, and was a postdoctoral fellow at Carnegie Mellon University. He leads the Soft Materials and Structures Lab, which investigates and creates multifunctional soft materials and composites with highly controllable mechanical and functional properties for deformable electronics and soft robotics, adaptive materials, and switchable adhesives. More information can be found at www.bartlett.me.vt.edu and he can be found on Twitter @SMSLaboratory.
Read Michael's Emerging Investigator article "Deterministic control of adhesive crack propagation through jamming based switchable adhesives" and check out all of the 2021 Soft Matter Emerging Investigator articles here.
How do you feel about Soft Matter as a place to publish research on this topic?
The blend of materials, physics, and chemistry makes Soft Matter a great outlet for research on soft materials.
Can you share one piece of career-related advice or wisdom with other early career scientists?
Do not be afraid to fail. Some of the most challenging topics or experiments are also the most exciting.