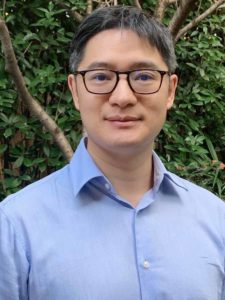 Zhihong Nie is a Professor in the State Key Laboratory of Molecular Engineering of Polymers and Department of Macromolecular Science at Fudan University, China. Prior to this position, he was a tenured faculty at the University of Maryland, College Park, USA. His current research focuses on molecular and nanoparticle self-assembly, biomedical imaging and delivery, programmable soft materials, and microfluidics. He has received various awards including the NSF CAREER Award and the 3M Non-tenured Faculty Award. Read more on his group webpage.
Zhihong has given his insight and thoughts on the future of the soft materials field:
"The field of soft matter is still relatively young and many problems remain open. Unlike hard matter, soft matter is highly heterogeneous, dynamic and complex in its structure. Such characteristics make soft matter's problems challenging to tackle. Recent advances in characterization tools and new technologies are expected to drastically accelerate the understanding, development and application of soft matter."
"We live in a world where soft matter is ubiquitous. For realizing a sustainable society, more and more hard and heavy materials will be replaced by soft and light materials. More and more future technologies will be built on soft matter. It is fair to say that we are entering a new era of soft matter that will reshape our world."
Editor's choice: Zhihong's favourite Soft Matter articles
Here are four publications that Zhihong has chosen as his favourite recent articles in Soft Matter.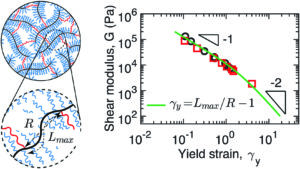 Molecular understanding for large deformations of soft bottlebrush polymer networks
Li-Heng Cai
Soft Matter, 2020, 16, 6259-6264
From one our 2021 Soft Matter Emerging Investigators

3D aggregation of cells in packed microgel media
Cameron D. Morley, Jesse Tordoff, Christopher S. O'Bryan, Ron Weiss and Thomas E. Angelini
Soft Matter, 2020, 16, 6572-6581
From our Liquid Composites themed collection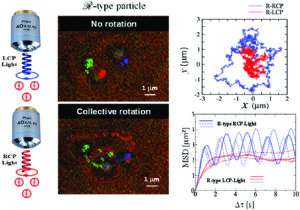 Collective motion of chiral Brownian particles controlled by a circularly-polarized laser beam
Raúl Josué Hernández, Francisco J. Sevilla, Alfredo Mazzulla, Pasquale Pagliusi, Nicola Pellizzid and Gabriella Cipparrone
Soft Matter, 2020, 16, 7704-7714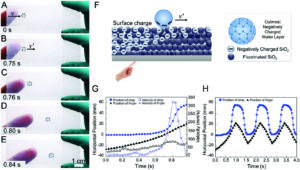 Finger directed surface charges for local droplet motion
Ning Li, Cunlong Yu, Zhichao Dong and Lei Jiang
Soft Matter, 2020, DOI: 10.1039/d0sm01073a
All these articles are currently FREE to read until 19th November 2020!