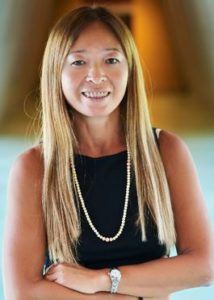 Amy Shen is a professor in Micro/Bio/Nanofluidics Unit at Okinawa Institute of Science and Technology Graduate University in Japan. Her research is focused on microfluidics, rheology, and self-assembly, with applications in nanotechnology and biotechnology. She received the Ralph E. Powe Junior Faculty Enhancement Award in 2003 and the National Science Foundation's CAREER Award in 2007. Amy was also a Fulbright Scholar in 2013. More recently, she gave the 2019 Bergveld lecture at the University of Twente, Netherlands. She is an associate editor for Micromachines, Biomedical Microdevices, and belongs to the editorial advisory boards of VIEW and Physics of Fluids. Amy is also a Series Editor for the RSC Soft Matter book series.
Learn more about Amy by reading some of her research articles below!
Flow of wormlike micellar solutions around microfluidic cylinders with high aspect ratio and low blockage ratio
Simon J. Haward, Naoyuki Kitajima, Kazumi Toda-Peters, Tsutomu Takahashi and Amy Q. Shen 
Soft Matter, 2019,15, 1927-1941
Evaporation and morphological patterns of bi-dispersed colloidal droplets on hydrophilic and hydrophobic surfaces
R. Iqbal, B. Majhy, Amy Q. Shen and A. K. Sen  
Soft Matter, 2018,14, 9901-9909
Temperature controlled tensiometry using droplet microfluidics
Doojin Lee, Cifeng Fang, Aniket S. Ravan, Gerald G. Fullerc and Amy Q. Shen  
Lab Chip, 2017,17, 717-726
All these articles are currently FREE to read until the 15th May!