The Soft Matter Lectureship, now in its seventh year, is an annual award that honours an early-stage career researcher for their significant contribution to the soft matter field. The recipient is selected by the Soft Matter Editorial Board from a list of candidates nominated by the community.
This month during the 4th International Soft Matter Conference (ISMC 2016) in Grenoble, France, we were delighted to present Professor Damien Baigl with his Soft Matter Lectureship.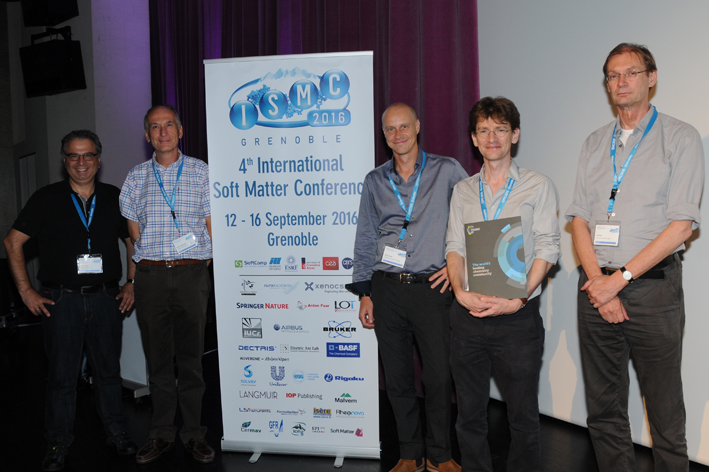 Damien Baigl (second from the right in the photo) receiving his Soft Matter Lectureship
Professors Christos Likos (first from left in the photo), Dimitris Vlassopoulos (second from left) and Jan Dhont (first from right), Associate Editors of Soft Matter, presented the award to Damien in the presence of Executive Editor Dr Neil Hammond (third from right).
We would like to thank the organisers of ISMC 2016 for their collaboration with the award ceremony.
Please join us in congratulating Damien in his fantastic achievement!