Soft Matter is delighted to announce its 2014 Impact Factor is 4.029.
Soft Matter has been dedicated to fundamental soft matter research at the interface of physics, chemistry and biology for the last 10 years. Its impressive Impact Factor of 4.029 is a strong assurance that Soft Matter is a leading journal within the soft matter field.
Our celebratory 10 year Anniversary collection exemplifies the kind of high impact, multidisciplinary soft matter science that Soft Matter aims to publish.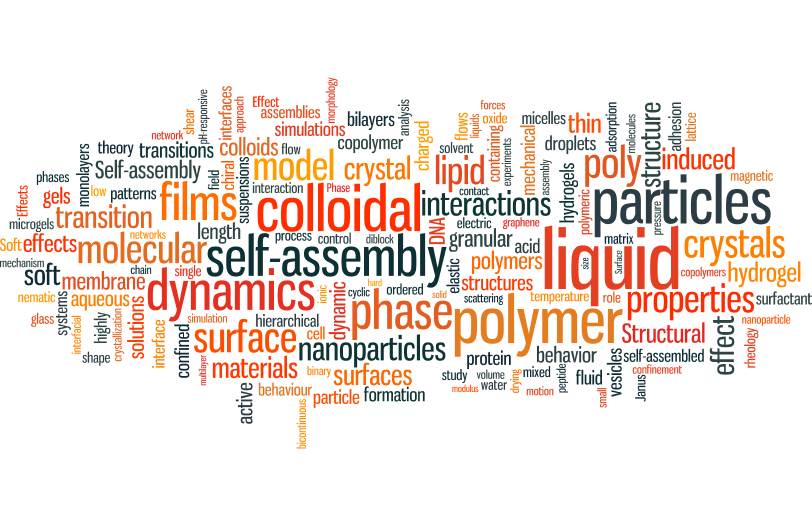 Our fast times to publication ensure that your research is reviewed and announced to the community rapidly.
From receipt, your research papers will be published in 63 days. (Data taken from average manuscript handling times between January – April 2015)
Publishing your research in Soft Matter means that your article will be read and cited by your colleagues.
Our unique combination of high quality articles, outstanding Editorial and Advisory Board, free colour and flexible manuscript format make it clear to see why Soft Matter is the leading journal within the soft matter field.
Our articles encompass a wide range of soft matter research and this is highlighted in these recent Soft Matter articles:
Stretching self-entangled DNA molecules in elongational fields
C. Benjamin Renner and Patrick S. Doyle
Soft Matter, 2015, 11, 3105-3114
A dynamic and self-crosslinked polysaccharide hydrogel with autonomous self-healing ability
Fuyuan Ding, Shuping Wu, Shishuai Wang, Yuan Xiong, Yan Li, Bin Li, Hongbing Deng, Yumin Du, Ling Xiao and Xiaowen Shi
Soft Matter, 2015, 11, 3971-3976
Domain walls and anchoring transitions mimicking nematic biaxiality in the oxadiazole bent-core liquid crystal C7
Young-Ki Kim, Greta Cukrov, Jie Xiang, Sung-Tae Shin and Oleg D. Lavrentovich
Soft Matter, 2015, 11, 3963-3970
Anisotropic colloidal transport and periodic stick-slip motion in cholesteric finger textures
Kui Chen, Linnea P. Metcalf, David P. Rivas, Daniel H. Reich and Robert L. Leheny
Soft Matter, 2015, 11, 4189-4196
Phase separation in ternary fluid mixtures: a molecular dynamics study
Awaneesh Singh and Sanjay Puri
Soft Matter, 2015, 11, 2213-2219
Self-assembly of Janus particles under shear
Emanuela Bianchi, Athanassios Z. Panagiotopoulos and Arash Nikoubashman
Soft Matter, 2015, 11, 3767-3771
So join the many leading scientists that have already chosen to publish in Soft Matter and submit today!