Follow the links below to read for free until July 26>>>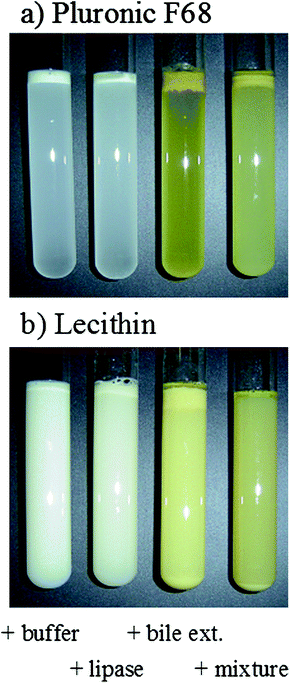 Controlling lipid digestion: Fats in many processed foods are present as emulsions, and it is known that the emulsion structure and stability can affect the absorption and digestion of the lipid. Researchers in this paper have studied the behaviour of oil-in-water emulsions within an in vitro digestion model. It was found that olive oil emulsions stabilized by Pluronic are more resistant to lipolysis than those stabilized by lecithin. Amelia Torcello-Gómez, Julia Maldonado-Valderrama, Antonio Martín-Rodríguez and David Julian McClements, Soft Matter, 2011,  DOI: 10.1039/C1SM05322A.
Liquid marbles: Millimetre-sized liquid marbles with strong mechanical strength and good deformability have been self-assembled from fluoroalkylsilane functionalized titanate nanobelt powder. The marbles exhibited excellent qualitative and quantitative  gas sensing capability over the full pH range. Yuekun Lai, Yuxin Tang, Jianying Huang, Hui Wang, Huaqiong Li, Dangguo Gong, Xianbai Ji, Jiaojiao Gong, Changjian Lin, Lan Sun and Zhong Chen, Soft Matter, 2011, DOI: 10.1039/C1SM05412K.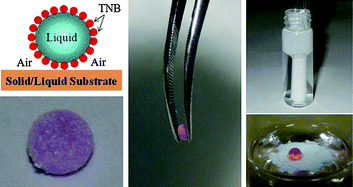 Collagen mimic peptides (CMPs): This review explores recent investigations into the use of CMPs
to recreate the higher order assembly and biological function of natural collagens for biomedical applications. The collagen triple helix has become a promising structural motif for tissue engineering. S. Michael Yu, Yang Li and Daniel Kim, Soft Matter, 2011, DOI: 10.1039/C1SM05329A.