Introducing two new members to the Nanoscale Horizons Community Board
Welcome to the team!
We are delighted to welcome Dr Jungki Ryu, UNIST, South Korea, and Dr Yanlong Wang, Dalian Institute of Chemical Physics, Chinese Academy of Sciences, to the Community Board of Nanoscale Horizons.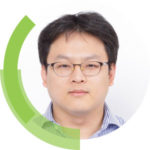 Jungki Ryu is an associate professor in the Ulsan National Institute of Science and Technology, School of Energy and Chemical Engineering, South Korea. He received his B.S. and Ph.D. degrees in Materials Science and Engineering from Yonsei University in 2006 and KAIST in 2011, respectively. Before joining UNIST in 2014, he spent 3 years for his postdoctoral research about bio-inspired functional materials at the Massachusetts Institute of Technology. He is currently interested in (1) the synthesis of electrocatalysts for water splitting, biomass conversion, and CO2 utilization, (2) the development of efficient electrochemical and photoelectrochemical systems, and (3) the design of bio-inspired functional materials for energy conversion and storage.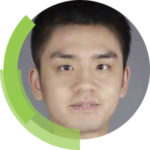 Dr Yanlong Wang received his B.Sc. degree from Jilin University (China) in 2011 and Ph.D. degree from Nanyang Technological University (NTU) (Singapore) in 2016. After working at NTU as a postdoctoral fellow for one year, he joined the Dalian Institute of Chemical Physics, Chinese Academy of Sciences as a researcher in 2017. His current research interests include optical properties of 2D materials and functional properties of optical thin films.
We look forward to working with Dr Ryu and Dr Wang as they provide us with the valuable feedback and insights needed to continue the success of the journal in future
Please join us in welcoming our new Community Board members.
With best wishes,
Dr Charlotte Marshall
Managing Editor, Nanoscale Horizons