New in 2019, we are delighted to continue a series of post-publication online article collections, led by our Community Board members across both Materials Horizons and Nanoscale Horizons.
The Community Boards that support both Horizons journals aim to provide a platform for early career researchers to share their experiences and ideas on scientific publishing. Working together and sharing their unique expertise, our Community Board members have recommended several key topics where significant, rapid progress has been made in the last 2 years. They have selected top articles published in the Horizons journals to showcase the most important advances in each topic area.
Advanced Energy Storage Technologies
Vipin Kumar and Kai Zhu present the third Horizons Community Board Collection:
"The ever-increasing demand for energy has driven the development of energy-storage technologies to go beyond Li-ion batteries. As a consequence, a plethora of advanced energy storage technologies have emerged in recent years, for instance Li-S, Na-air, and Zn-air, as well as other flexible/wearable supercapacitors. Li-S batteries promise ultra-high energy density (e.g., many-fold higher than that of commercial Li-ion batteries), while the next-generation supercapacitors offer improved performance with additional functionality and could be a potential contender for future energy intensive applications.
This themed collection compiles recent research and review articles focused mainly on electrochemical energy storage using batteries, i.e., post Li-ion batteries, and flexible/wearable supercapacitors beyond H-ion and Li-ion. These reports show that the high performance energy storage solutions are urgently required to satisfy the growing demand for portable energy. We hope that this themed collection will provide valuable information to the readers, and could help to drive future developments in the field of energy storage."
Vipin Kumar and Kai Zhu
Guest Editors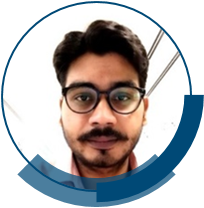 Materials Horizons Community Board member Dr Vipin Kumar received his PhD in Materials Science from School of Materials Science and Engineering in NTU Singapore in 2016. He then worked as a research fellow from 2016 to 2017 in NTU Singapore. He was awarded Inspire Faculty Award, from Department of Science & Technology (DST) India in 2017. He moved to Agency for Science Technology and Research (A*STAR) Singapore in 2017, and worked as a Scientist for nearly 2 years. He is currently working as Assistant Professor in Indian Institute of Technology, Bhubaneswar (IIT BBS), India. He has contributed in various research projects, including electrochemical energy storage using oxide-nanomaterials, miniaturized gas sensors devices based on nanowires and nanosheets assembly, and alkali metal anodes for high performance batteries. His current research interests lie in electrochemical energy storage using metal-sulfur batteries (e.g., Na-S), and flexible and stretchable chemical vapour sensors based on layered materials for environmental applications.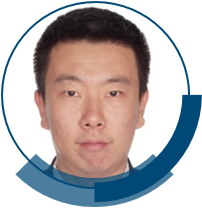 Materials Horizons Community Board member Dr Kai Zhu received his Ph.D. from Jilin University, China and the National Institute of Advanced Industrial Science and Technology (AIST), Japan in 2016. At present, he is an Assistant Professor at College of Material Science and Chemical Engineering, Harbin Engineering University. His research interests mainly focus on design and synthesis of advanced materials for electrochemical energy storage.
We hope you enjoy reading this collection.
See our other Horizons Community Board Collections: