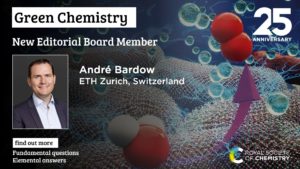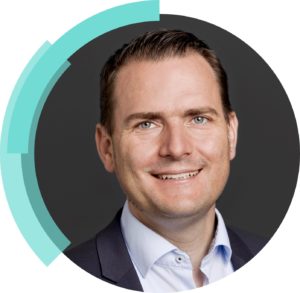 We are delighted to announce that Prof. André Bardow (ETH Zurich, Switzerland) has been appointed as a new Editorial Board member in Green Chemistry
André Bardow, FRSC, is a Full Professor for Energy & Process Systems Engineering at ETH Zurich. Previously, he was a professor and head of the Institute of Technical Thermodynamics at RWTH Aachen University (2010-2020) and founding director (part-time) of the Institute for Energy and Climate Research (IEK-10) at Forschungszentrum Jülich, Germany (2018-2023). He holds a Ph.D. degree from RWTH Aachen University.
André chairs the Technical Committee for Thermodynamics of VDI – The Association of German Engineers. Among the recognitions he has received are the Recent Innovative Contribution Award of the CAPE-Working Party of the European Federation of Chemical Engineering (EFCE), the PSE Model-Based Innovation (MBI) Prize by Process Systems Enterprise, the Covestro Science Award and the Arnold-Eucken-Award of VDI.
His research takes sustainable energy and chemicals development from the molecular level to process design and life-cycle assessment for the whole industry.
---
"The vision of a green future inspires me. I am excited to support the Green Chemistry community to move from vision to reality.". – André Bardow
---
Read some of André's Open Access papers in Green Chemistry:
High performance, but low cost and environmental impact? Integrated techno-economic and life cycle assessment of polyoxazolidinone as a novel high-performance polymer
Marvin Bachmann, Annika Marxen, Reinhard Schomäcker and André Bardow
Green Chem., 2022, 24, 9143-9156. DOI: 10.1039/D2GC02400D
.
Making more from bio-based platforms: life cycle assessment and techno-economic analysis of N-vinyl-2-pyrrolidone from succinic acid
Moritz O. Haus, Benedikt Winter, Lorenz Fleitmann, Regina Palkovits  and  André Bardow
Green Chem., 2022,24, 6671-6684. DOI: 10.1039/D2GC01219G
Read more of André's Royal Society of Chemistry publications here
---
Please join us in welcoming André in his new role in Green Chemistry!