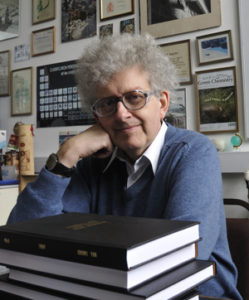 Green Chemistry Advisory Board member Sir Martyn Poliakoff is a Longstaff Prize winner for his outstanding contributions to green chemistry and for participating centrally in the creation of the Periodic Table Videos.
Please join us in congratulating Sir Martyn Poliakoff on his achievements!
You can access papers by the 2019 RSC Prize and Awards Winners for free for a limited time. A full list of winners and more information about RSC Prizes and Awards can be found at: www.rsc.org/prizes-awards-2019.
*Access in free through a register RSC account – click here to register