On 11 September 2019, the use of CO2 as raw material for the production of polyurethane polymers was nominated as one of three finalists to be considered for the German Future Award.
The research carried out by a team including Professor Walter Leitner, Advisory Board member and previous Editorial Board Chair of Green Chemistry, shows how carbon dioxide can be transformed into a component for plastics and fuels.
Professor Leitner is delighted to see that green chemistry is being recognised and celebrated in this way, and shares that the scientific basis for the innovation has featured prominently in two Green Chemistry papers: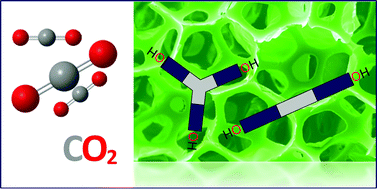 Carbon dioxide (CO2) as sustainable feedstock for polyurethane production
Langanke, A. Wolf, J. Hofmann, K. Böhm, M. A. Subhani, T. E. Müller, W. Leitner and C. Gürtler
Green Chem., 2014, 16, 1865-1870. DOI: 10.1039/C3GC41788C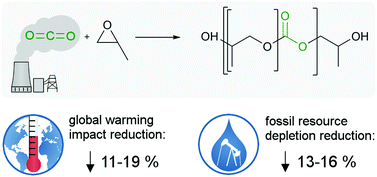 Life cycle assessment of polyols for polyurethane production using CO2 as feedstock: insights from an industrial case study
Niklas von der Assen and André Bardow
Green Chem., 2014, 16, 3272-3280. DOI: 10.1039/C4GC00513A
The German Future Award is the highest national distinction for innovation in Germany and will be awarded on 27 November 2019 in Berlin, in presence of the President of Germany, Frank-Walter Steinmeier.
Find out more and read the Press Releases here:
Covestro: https://press.covestro.com/news.nsf/id/BFWFVX-In-the-finals-for-the-German-Presidents-Award?
RWTH Aachen: https://www.rwth-aachen.de/cms/root/Die-RWTH/Aktuell/Pressemitteilungen/September-2019/~dmqpe/Kreis-der-Besten-um-den-Deutschen-Zukunf/lidx/1/
Max Planck Institute: https://www.mpg.de/13876376/in-the-finals-for-the-german-future-prize