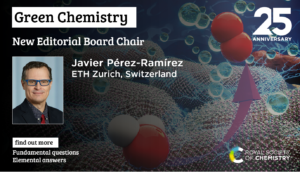 We are delighted to announce that Prof. Javier Pérez-Ramírez (ETH Zurich, Switzerland) has been appointed as the new Editorial Board Chair for Green Chemistry. We would like to thank Prof. Philip Jessop (Queen's University), who is retiring as Chair, for his outstanding work within the journal.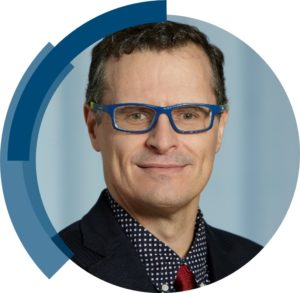 Javier Pérez-Ramírez is Full Professor of Catalysis Engineering at ETH Zurich since 2010. His research pursues the nanoscale design of catalytic materials enabling the transition towards sustainable chemical and energy production. He studied Chemical Engineering at the University of Alicante and received his PhD degree at Delft University of Technology in 2002. He is a Highly Cited Researcher in the field of chemistry and his work has been recognized by several awards, most recently the Paul H. Emmett Award in Fundamental Catalysis from the North American Catalysis Society in 2019, the EFCATS Robert K. Grasselli Award for Catalysis in 2021, and the Horizon Prize John Jeyes Award from the Royal Society of Chemistry in 2022. In the period 2019-2021, he directed the Green Energy Flagship program at the National University of Singapore.
Javier founded and currently directs NCCR Catalysis, a Swiss Centre of Competence in Research devoted to the development of carbon-neutral chemicals across the whole value chain t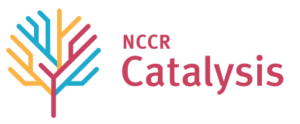 hrough catalytic processes.
Javier served as the Editor-in-Chief of Catalysis Science and Technology from 2019-2022. He works closely with industry to implement solutions, believes that the greatest challenges in chemistry are solved in multidisciplinary teams, and his not-so-secret passion is tennis.
"I'm honoured and excited to become the Chair of the Editorial Board of Green Chemistry and help to shape the journal's leading role in publishing frontier research toward sustainable chemicals manufacture. In this endeavour, an important priority will be interfacing innovative green chemistry concepts with other relevant dimensions, including economic, political and societal aspects. The quantification of sustainability advances through metrics is crucial to progress in transitioning to a renewables based circular chemical enterprise " – Javier Pérez-Ramírez
Read some of Javier's Open Access papers in Green Chemistry:
Plane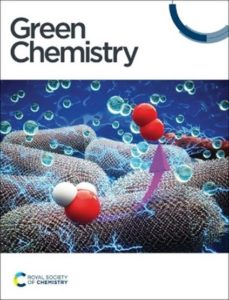 tary metrics for the absolute environmental sustainability assessment of chemicals
Victor Tulus, Javier Pérez-Ramírez and Gonzalo Guillén-Gosálbez
Biomass valorisation over polyoxometalate-based catalysts
Jiawei Zhong, Javier Pérez-Ramírez and Ning Yan
Towards sustainable manufacture of epichlorohydrin from glycerol using hydrotalcite-derived basic oxides
Giacomo M. Lari, Giorgio Pastore, Cecilia Mondelli* and Javier Pérez-Ramírez
Read more of Javier's Royal Society of Chemistry publications here
Pease join us in welcoming Javier as he leads the journal, as well as in thanking Philip for his dedication to Green Chemistry.