Editorial Board Member, Rajender Varma has selected some outstanding research to share with you from Green Chemistry. Read them now for free until the end of August 2021!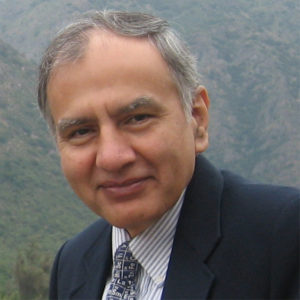 Rajender S. Varma, (H-Index 114, listed among 'Most Cited Researchers' by Clarivate Analytics 2016, 2018, 2019 and 2020), was born in India (Ph.D., Delhi University 1976). After postdoctoral research at Robert Robinson Laboratories, Liverpool, U.K., he was faculty member at Baylor College of Medicine and Sam Houston State University prior to joining Sustainable Technology Division at U.S. Environmental Protection Agency in 1999 with adjunct appointment at Palacky University, Olomouc, Czech Republic. He has over 48 years of research experience in management of multidisciplinary technical programs and is extensively involved in sustainable aspects of chemistry that includes photocatalysis, synthesis, environmental sciences, and development of environmentally benign synthetic methods using alternate energy input using microwaves, ultrasound, mechanochemistry, etc.; efficient technologies for greener remediation of contaminants; and environmental sciences. Lately, he is focused on greener approaches to assembly of nanophotocatalysts and sustainable applications of magnetically retrievable nanophotocatalysts in benign media. He is a member of the editorial advisory board of several international journals and has published over 710 scientific papers and been awarded 17 U.S. Patents with 48,400 citations.
Read Rajender's choices for free now:
Critical Review
Photochemical reduction of carbon dioxide to formic acid
Robin Cauwenbergh and Shoubhik Das
Green Chem., 2021, 23, 2553-2574. DOI: 10.1039/D0GC04040A
Paper
Sustainable, self-cleaning, transparent, and moisture/oxygen-barrier coating films for food packaging
Vu Thi Tuyet Thuy, Lam Tan Hao, Hyeonyeol Jeon, Jun Mo Koo, Jaeduk Park, Eun Seong Lee, Sung Yeon Hwang, Sejin Choi, Jeyoung Park and Dongyeop X. Oh
Green Chem., 2021, 23, 2658-2667. DOI: 10.1039/D0GC03647A
Paper
The green platform molecule gamma-valerolactone – ecotoxicity, biodegradability, solvent properties, and potential applications
Florian Kerkel, Marta Markiewicz, Stefan Stolte, Eva Müller and Werner Kunz
Green Chem., 2021, 23, 2962-2976. DOI: 10.1039/D0GC04353B
Paper
Determining factors for the nano-biocompatibility of cobalt oxide nanoparticles: proximal discrepancy in intrinsic atomic interactions at differential vicinage
Suresh K. Verma, Pritam Kumar Panda, Puja Kumari, Paritosh Patel, Aryashree Arunima, Ealisha Jha, Shaheen Husain, Ravi Prakash, Roland Hergenröder, Yogendra Kumar Mishra, Rajeev Ahuja, Rajender S. Varma and Mrutyunjay Suar
Green Chem., 2021, 23, 3439-3458. DOI: 10.1039/D1GC00571E
We hope you enjoy reading the articles.