Editorial Board Member Tao Zhang has selected some outstanding research to share with you from Green Chemistry. Read them now for free until the end of November 2020!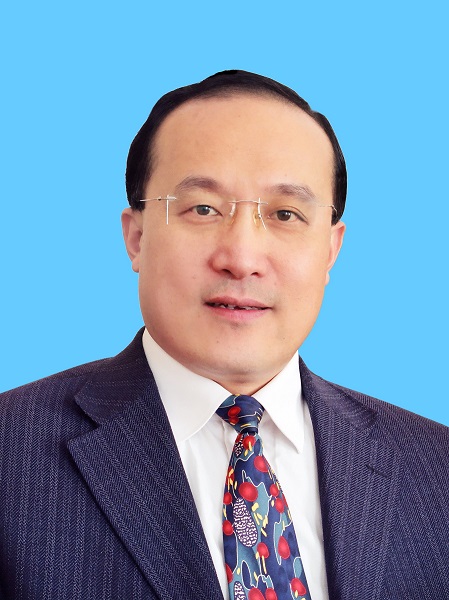 Professor Tao Zhang received his PhD in 1989 from Dalian Institute of Chemical Physics (DICP), Chinese Academy of Sciences (CAS). After one year in University of Birmingham as a post-doctoral fellow, he joined DICP again in 1990 where he was promoted to a full professor in 1995. He was the director-general of DICP from 2007 to 2016. His research interests are mainly focused on the catalytic conversion of biomass and single-atom catalysis. He has won many important awards, such as the National Invention Prize, Distinguished Award of CAS, Excellent Scientist Award of Chinese Catalysis Society, Zhou Guangzhao Award, and HLHL Prize. Prof Tao Zhang is the author or co-author of more than 400 peer-reviewed scientific publications and 110 patents. He was elected as an academician of Chinese academy of Sciences in 2013 and was appointed as the vice president of Chinese Academy of Sciences from 2016.
Submit your research to Tao here
Read Tao's choices for free now:
Communication
Upgrading 1-butanol to unsaturated, carbonyl and aromatic compounds: a new synthesis approach to produce important organic building blocks
Jorge Mora Vargas, Luiz Henrique Tofaneli Morelato, Julieth Orduna Ortega, Mauricio Boscolo and Gustavo Metzker
Green Chem., 2020, 22, 2365-2369 . DOI: 10.1039/D0GC00254B
Communication
Conversion of furfural to tetrahydrofuran-derived secondary amines under mild conditions
Shi Jiang, Eric Muller, François Jerôme, Marc Pera-Titus and Karine De Oliveira Vigier
Green Chem., 2020, 22, 1832-1836. DOI: 10.1039/D0GC00119H
Paper
Unlocking biomass energy: continuous high-yield production of 5-hydroxymethylfurfural in water
Puxiang Yan, Ming Xia, Shanshuai Chen, Wanying Han, Hongliang Wang and Wanbin Zhu
Green Chem., 2020, 22, 5274-5284. DOI: 10.1039/D0GC01446J
Paper
Lignin-fueled photoelectrochemical platform for light-driven redox biotransformation
Ding Wang, Sahng Ha Lee, Seunghyun Han, Jinhyun Kim, Nguyen Vu Thien Trang, Kayoung Kim, Eun-Gyu Choi, Passarut Boonmongkolras, Yang Woo Lee, Byungha Shin, Yong Hwan Kim and Chan Beum Park
Green Chem., 2020, 22, 5151-5160. DOI: 10.1039/D0GC01521K
We hope you enjoy reading the articles.