The ISGC 2019: International Symposium on Green Chemistry was held from 13–27 May 2019 in La Rochelle, France.
The conference aimed to gather the most eminent scientists involved in the field of green chemistry to debate on the future challenges of chemistry, keeping in mind the problems of access to a sustainable energy, the management of resources (carbon, water, metals, minerals), human development, global warming, impact on the environment, competitiveness of industry.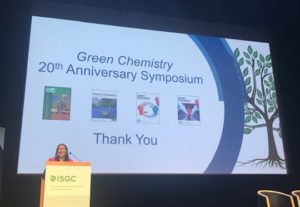 On 15 May, the conference morning was dedicated to Green Chemistry journal, with a special symposium held to celebrate the 20th anniversary of the journal.
Green Chemistry Executive Editor Anna Simpson and Green Chemistry Editorial Board member and ISGC Conference organiser François Jerome chaired the symposium, introducing speakers from Green Chemistry Editorial Board and Associate Editors: Tao Zhang, Rajender Varma, Helen Sneddon, Elsje Alessandra Quadrelli and Keiichi Tomishige. Chair of the Green Chemistry Editorial Board, Philip Jessop, closed the symposium, sharing some of his own work as well as the future directions for Green Chemistry journal.
Green Chemistry was also pleased announce the following poster prizes winners who received RSC Books: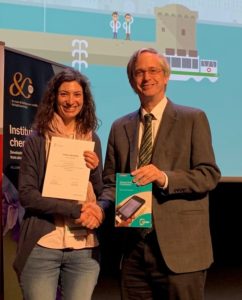 Y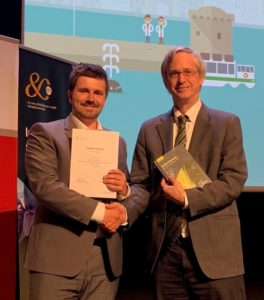 annik Louven, ITMC RWTH Aachen, Germany. Poster titled: Production of N-Vinyl-Pyrrolidones from Bio-Based Carboxylic Acids and
Eduarda S Morais, CICECO, University of Aveiro, Portugal. Poster titled: Bacterial nanocellulose membranes loaded with phenolic-based ionic liquids for cutaneous application.
Congratulations to Yannik and Eduarda on receiving these prizes.
All speakers at the ISGC 2019 conference are invited to submit a paper for considerations in a Green Chemistry themed collection. The collection will be appearing later this year. Find it, and other themed collections, online: here.