Green Chemistry Review gains worldwide press coverage.
An international team of scientists have designed a water treatment system that can remove the harmful chemical BPA from water with 99% effectiveness – as published in Green Chemistry.
Dr Matthew DeNardo, one of the review's authors and the primary author of the BPA sections tells us about how the work came together:
The Institute for Green Science at Carnegie Mellon University, which is led by Terrence J. Collins, the Teresa Heinz Professor of Green Chemistry, focuses on the multidisciplinary development of TAML processes for the removal of endocrine disruptors from waters. Production of this authentic, high-quality work, requires engagement of the many fields necessary to direct chemistry towards sustainability. For example, this manuscript would not have been possible without significant contributions from The Department of Environmental and Molecular Toxicology at Oregon State University and both The Department of Civil & Environmental Engineering and Centre for Green Chemical Science at the University of Auckland.
The mini-reviews, which Dr. Collins and I wrote together, unify the findings of several disciplines concisely to illuminate the emergent truths. It is fitting that this 'level of thought' is necessary to both demonstrate the massive challenge facing the chemical enterprise and the path towards better chemical design and stewardship. Composing these sections, which was both necessary and right, was met with generous financial and moral support, an all-too-rare response for which I will be ever-grateful to Dr. Collins and the Heinz Endowments. I am also deeply indebted to all of the authors for their efforts and patience.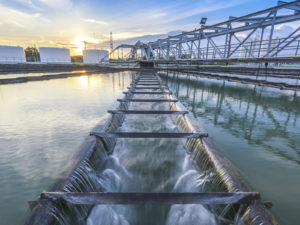 Read the original Green Chemistry publication here.
Find out more about the breakthrough from science outlets including Environmental Health News, Phys.org, New Scientist and RSC News.