The AIChE Annual Meeting is the premier educational forum for chemical engineers interested in innovation and professional growth. Academic and industry experts will cover wide range of topics relevant to cutting-edge research, new technologies, and emerging growth areas in chemical engineering.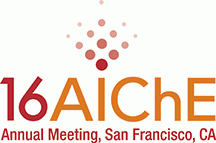 The technical program of the 2016 AIChE Annual Meeting includes:
Programming from 22 of AIChE's Divisions and Forums
Register now or click through for more information on this meeting.