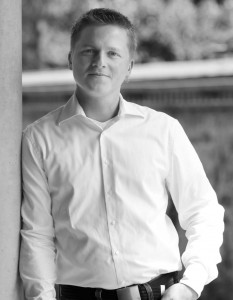 Michael Meier is a Professor at the Karlsruhe Institute of Technology (KIT), Germany.  His research interests are utilizing plant oil derived fatty acids and terpenes etc., to prepare (novel) monomers study their subsequent polymerisation to obtain a variety of renewable polymers.  Michael took a few moments away from his work to talk to Green Chemistry…
Who or what initially inspired you to become a chemist?
I was certainly inspired to become a chemist by my high-school chemistry teacher. Apart from being a great teacher in the class room, he offered voluntary lab-courses (which are still uncommon in Germany at this stage of education) and I will never forget making my first batch of Aspirin there. Without his excellent introduction to chemistry, I would probably have chosen another subject to study. Thank you Mr. Stegmüller!
What was the motivation behind the research described in your recent Green Chemistry article?
As for all research we do, our motivation is to find sustainable alternatives to existing chemistry. More importantly, we focus on a feedstock-shift from fossil resources to renewable ones. In our latest contribution, we used organocatalysis to develop new efficient procedures for the synthesis of organic carbonates and renewable polycarbonates. Catalysis is one aspect of the sustainability of this approach, but probably more important is the use of dimethyl carbonate as a non-toxic and potentially renewable alternative to phosgene for these reactions.
What do you see as the main challenges facing research in this area?
In my opinion, a major challenge will be the implementation of all the new and exciting findings that are described in the context of Green Chemistry into the chemical industry. Only then will chemistry have a chance to actually contribute to a sustainable development of our future. This is certainly one of my goals. In order to reach this, in my opinion chemistry does not only have to be sustainable, but also simple, broadly applicable and robust.
Where do you see the field of Green Chemistry being in 5 or 10 years time?
The field will definitely keep on growing. More and more research groups are joining the field, the younger generation is more aware of ecological problems and sustainability in general, and also industry has learned that sustainability often goes along with cost-savings. I thus look forward to a bright future of the field that will hopefully see many paradigm-changing and stimulating new results.
If you could not be a scientist, but could be anything else, what would you be?
If I would not be a scientist, I would probably run a coffee shop with the best cappuccino in town and homemade (organic of course) bagels and cakes. I actually thought about this option during my studies in Regensburg, because back then coffee-shops basically did not exist in Germany. But as you can guess from reading this, chemistry has won.
A couple of Michael's recent Green Chemistry articles are currently free to access until the 2nd July 2012:
TBD catalysis with dimethyl carbonate: a fruitful and sustainable alliance, Hatice Mutlu, Johal Ruiz, Susanne C. Solleder and Michael A. R. Meier, Green Chem., 2012, 14, 1728-1735
Thiol-ene vs. ADMET: a complementary approach to fatty acid-based biodegradable polymers, Oĝuz Türünç and Michael A. R. Meier, Green Chem., 2011, 13, 314-320
Keep up-to-date with the latest content in Green Chemistry by registering for our free table of contents alerts.