The Organic & Biomolecular Chemistry Editor's collection is a showcase of some of the best articles published in the journal, hand selected by our Associate Editors and Editorial Board members. For this month's selection, Associate Editor Elizabeth Krenske has highlighted some of her favourite recent works. Take a look at what she thought of the articles below, and find out more about the research and the researchers behind the papers in our interviews with the authors.
Elizabeth's Selection:
Photochemical [2+2] Cycloaddition Reaction of Carbonyl Compounds with Danishefsky Diene
Dian Agung Pangaribowo and Manabu Abe
| | |
| --- | --- |
| | Elizabeth's comments: "This work by Abe and Pangaribowo reveals that photochemistry can be harnessed to propel Danishefsky's diene towards a new functionalisation manifold. It also reports the first stereocontrolled synthesis of the until-now elusive cis isomer of Danishefsky's diene." |
Find out more in our interview with the authors
Decomplexation as a rate limitation in the thiol-Michael addition of N- acrylamides
Joseph S. Brown, Andrew W. Ruttinger, Akash J. Vaidya, Christopher A. Alabi and Paulette Clancy
| | |
| --- | --- |
| | Elizabeth's comments: "In this thought-provoking contribution, Clancy and coworkers show that in Michael additions involving certain fluorous hydroxylated thiols, the rate-limiting step is not the addition itself, but the liberation of the product from the complex that it forms with other co-reactants. This work adds an intriguing new dimension to the mechanistic understanding of this important class of reactions."  |
Find out more in our interview with the authors
Chemical methods for modification of proteins   
Neelesh C. Reddy, Mohan Kumar, Rajib Molla and Vishal Rai
| | |
| --- | --- |
| | Elizabeth's comments: "In this review, Rai and coworkers survey key milestones in the field of protein chemical modification. With a special focus on the role of protein architecture in modulating innate reactivity, this work highlights the challenges and opportunities that chemists face when pursuing selective protein modification." |
Find out more in our interview with the authors
Tuning activation and self-immolative properties of the bioorthogonal alkene–azide click-and-release strategy
Jessica M. Fairhall, Madoka Murayasu, Sumit Dadhwal, Sarah Hook and Allan B. Gamble
| | |
| --- | --- |
| | Elizabeth's comments: "Here, Gamble and coworkers push the boundaries of azide/alkyne cycloaddition kinetics with their development of a new series of click-and-release reactions. The work is a neat application of physical organic chemistry to expand the bioorthogonal chemist's toolbox." |
Find out more in our interview with the authors
Meet the Editor: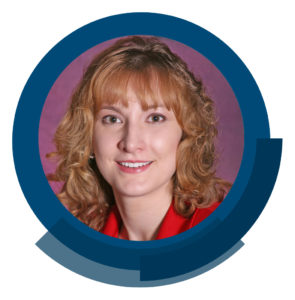 Elizabeth Krenske is an Associate Editor for Organic & Biomolecular Chemistry since 2019. Elizabeth is an Associate Professor at the University of Queensland, Australia, where her research focuses on the computational study of organic reactions and modelling of drug molecules and interactions.
After starting out her career in chemistry as an undergraduate at the University of Queensland, Elizabeth undertook a PhD in the field of synthetic main-group chemistry at The Australian National University's Research School of Chemistry, under the supervision of Professor S. Bruce Wild. She spent a further two years carrying out postdoctoral research at the Australian National University, before receiving a Fulbright Scholarship and commencing postdoctoral studies at UCLA with Ken Houk. Elizabeth returned to Australia in 2009 as an Australian Research Council (ARC) Australian Postdoctoral Fellow at the University of Melbourne, and moved to The University of Queensland in 2012 as an ARC Future Fellow. She is currently an Associate Professor and Strategic Research Fellow in the University of Queensland School of Chemistry and Molecular Biosciences. To find out more about Elizabeth and her research,  please visit her webpage.