2023 marks twenty years of Organic & Biomolecular Chemistry publications. As part of the celebrations, OBC has invited some of the most prominent authors across our history to give their thoughts on the last twenty years of their career alongside their predictions for the next two decades.
The next entry to the series comes from Professor Guan-Wu Wang at the University of Science and Technology of China who first published with OBC in 2003, the journal's first year. He has continued to support the journal with 18 articles across the years, most recently in 2022.
About Guan-Wu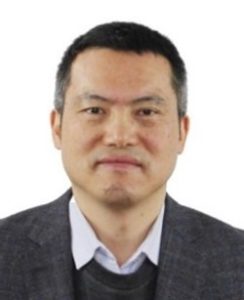 Guan-Wu Wang obtained his BS, MS and PhD degrees from Lanzhou University in 1987, 1990, 1993, respectively. He then did his postdoctoral work at Fudan University, Kyoto University, University of Kentucky, University of Chicago and Yale University. In May of 2000 he joined the University of Science and Technology of China as a full professor. His research interests include fullerene chemistry and mechanochemistry.
First OBC paper: T.-H. Zhang, P. Lu, F. Wang & G.-W. Wang, Reaction of [60]fullerene with free radicals generated from active methylene compounds by manganese(iii) acetate dihydrate, Org. Biomol. Chem., 2003, 1, 4403-4407, DOI: 10.1039/b309939c
Most recent OBC paper: Q.-S. Liu, W.-J. Qiu, W.-Q. Lu & G.-W. Wang, Copper-mediated synthesis of fullerooxazoles from [60]fullerene and N-hydroxybenzimidoyl cyanides, Org. Biomol. Chem., 2022, 20, 3535-3539, DOI: 10.1039/d2ob00239f
Favourite OBC paper: J.-X. Li & G.-W. Wang, Novel multicomponent reaction of [60]fullerene: the first example of 1,4-dipolar cycloaddition reaction in fullerene chemistry, Org. Biomol. Chem., 2006, 4, 4063-4064, DOI: 10.1039/b612641c.
How has your research developed over the last 20 years?
I established my independent research group at University of Science and Technology of China in 2000. Since then, our research interests have been focused on fullerene chemistry and green organic synthesis. We initiated the free radical reactions of fullerenes mediated by Mn(OAc)3, Fe(ClO4)3 and other metal salts. Fortunately, our early papers in this field were published in the first four successive years of OBC1,2,3,4. At the same time, we also investigated the mechanochemical reactions of fullerene and non-fullerene molecules and published papers on this in OBC5,6,7. Most recently, we are interested in electrosynthesis of fullerene derivatives by employing the starting materials synthesized by our own developed methodologies and published papers in recent years in OBC reporting this8,9,10. OBC is one of my favourite journals, and we have published 18 papers in the last 20 years.
How has the field of mechanochemistry changed over the last 2 decades?
Mechanochemistry was not popular at all 2 decades ago, and few scientists were working on mechanochemical reactions. However, more and more scientists are gradually interested in mechanochemistry, which is now a hot research topic. Various types of mechanochemical reactions of fullerenes and non-fullerene molecules have been developed, and even applied to the synthesis of supramolecular structures including calixarenes, rotaxanes, cage compounds, and functional materials such as MOFs, COFs, Co-crystals.
Where do you see the challenges being for this field over the next 20 years?
The challenges in the field of mechanochemistry over the next 20 years would be the deep understanding of the reaction mechanisms probed by more state-of-art monitoring techniques and high-level theoretical computations. Another issue would be the large-scale preparation of materials which have great potential in industries.
Check out the other entries in our blog series here!
| | |
| --- | --- |
| 1T.-H. Zhang, P. Lu, F. Wang & G.-W. Wang, Reaction of [60]fullerene with free radicals generated from active methylene compounds by manganese(iii) acetate dihydrate, Org. Biomol. Chem., 2003, 1, 4403-4407, DOI: 10.1039/b309939c | 6Z. Zhang, J. Gao, J.-J. Xia & G.-W. Wang, Solvent-free mechanochemical and one-pot reductive benzylizations of malononitrile and 4-methylaniline using Hantzsch 1,4-dihydropyridine as the reductant, Org. Biomol. Chem., 2005, 3, 1617-1619, DOI: 10.1039/b502662h |
| 2G.-W. Wang, T.-H. Zhang, X. Cheng & F. Wang, Selective addition to [60]fullerene of two different radicals generated from Mn(III)-based radical reaction, Org. Biomol. Chem., 2004, 2, 1160-1163, DOI: 10.1039/b317084e | 7X.-L. Wu, J.-J. Xia & G.-W. Wang, Aminobromination of olefins with TsNH2 and NBS as the nitrogen and bromine sources mediated by hypervalent iodine in a ball mill, Org. Biomol. Chem., 2008, 6, 548-553, DOI: 10.1039/b717333d |
| 3G.-W. Wang & F.-B. Li, Cu(II) acetate- and Mn(III) acetate-mediated radical reactions of [60]fullerene with ketonic compounds, Org. Biomol. Chem., 2005, 3, 794-797, DOI: 10.1039/b416756b | 8J.-J. Wang, H.-S. Lin, C. Niu & G.-W. Wang, The cyclopropanation of [60]fullerobenzofurans via electrosynthesis, Org. Biomol. Chem., 2017, 15, 3248-3254, DOI: 10.1039/c7ob00463j |
| 4G-W. Wang, H.-T. Yang, C.-B. Miao, Y. Xu & F. Liu, Radical reactions of [60]fullerene with β- enamino carbonyl compounds mediated by manganese(III) acetate, Org. Biomol. Chem., 2006, 4, 2595-2599, DOI: 10.1039/b604626f | 9Y. Yang, C. Niu, M. Chen, S. Yang & G.-W. Wang, Electrochemical regioselective alkylations of [60]fulleroindoline with bulky alkyl bromides, Org. Biomol. Chem., 2020, 18, 4783-4787, DOI: 10.1039/d0ob00876a |
| 5T.-H. Zhang, G.-W. Wang, P. Lu, Y.-J. Li, R.-F. Peng, Y.-C. Liu, Y. Murata & K. Komatsu, Solvent-free reactions of C60 with active methylene compounds, either with or without carbon tetrabromide, in the presence of bases under high-speed vibration milling conditions, Org. Biomol. Chem., 2004, 2, 1698-1702, DOI: 10.1039/b403027c | 10Q.-S. Liu, W.-J. Qiu, W.-Q. Lu & G.-W. Wang, Copper-mediated synthesis of fullerooxazoles from [60]fullerene and N-hydroxybenzimidoyl cyanides, Org. Biomol. Chem., 2022, 20, 3535-3539, DOI: 10.1039/d2ob00239f |