We are delighted to welcome three new Scientific Editors to Nanoscale Horizons! Their varied expertise will support us to better inform editorial decisions on Nanoscale Horizons.
Professor Wenlong Cheng
Monash University, Australia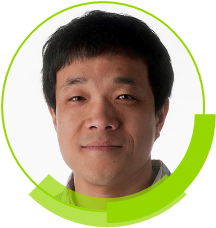 Wenlong Cheng is a professor and director of research in the Department of Chemical Engineering at Monash University, Australia. He is also an Ambassador Tech Fellow in Melbourne Centre for Nanofabrication. He earned his PhD from Changchun Institute of Applied Chemistry, Chinese Academy of Sciences in 2005 and his BS from Jilin University, China in 1999. He held positions in the Max Planck Institute of Microstructure Physics and the Department of Biological and Environmental Engineering of Cornell University before joining the Monash University in 2010. His research interest focuses on the rational design and assembly of noble nanocrystals (particularly gold) for various applications in nanobioscience and nanobiotechnology, including DNA-based nanoassemblies, soft wearable electronic skin sensors, soft energy devices, targeted cancer theranostics, and soft plasmonic metamaterials.
Check out some of his recent articles:
High-adhesion vertically aligned gold nanowire stretchable electrodes via a thin-layer soft nailing strategy, Nanoscale Horiz., 2019
Site-specific Ag coating on concave Au nanoarrows by controlling the surfactant concentration, Nanoscale Horiz., 2019
A location- and sharpness-specific tactile electronic skin based on staircase-like nanowire patches, Nanoscale Horiz., 2018 – Nanoscale Horizons Outstanding Paper runner-up 2018
Professor Zhiyong Tang
National Center for Nanoscience and Technology, China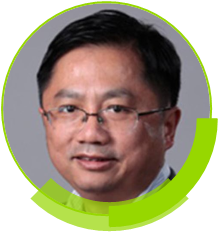 Zhiyong is a Professor at the National Center for Nanoscience and Technology in China. He received his B.S. and M.S. from the Department of Environmental Chemistry at Wuhan University before receiving his PhD from the Changchu Institute of Applied Chemistry in Dr Erkang Wang's group. Zhiyong was a research Fellow in the Departments of Chemistry and Chemical Engineering at Oklahoma State University and University of Michigan, respectively, working with Nicholas Kotov. He joined the National Center for Nanoscience and technology in 2008 and his research interests are centered on the fabrication and application of functional inorganic nanomaterials in the fields of energy and the environment.
Zhiyong joined the Nanoscale Horizons Editorial Board back in 2016 and is now increasing his involvement with the journal by taking on a Scientific Editor role.
Check out some of his recent articles:
Detecting electronic structure evolution of semiconductor nanocrystals by magnetic circular dichroism spectroscopy, Nanoscale, 2019
MOF-derived nitrogen-doped nanoporous carbon for electroreduction of CO2 to CO: the calcining temperature effect and the mechanism, Nanoscale, 2019
Interfacial coupling between noble metal nanoparticles and metal–organic frameworks for enhanced catalytic activity, Nanoscale, 2018
Professor Jinlan Wang
Southeast University, China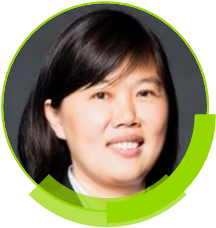 Jinlan Wang got her Ph. D from Department of Physics, Nanjing University, China in 2002. Then, she had three-year Postdoctoral experience at Chemistry Division, Argonne National Laboratory, USA. In 2006, she joined Southeast University in China as a full professor and developed the computational physics and chemistry group. She is currently a distinguished professor of Southeast University. She has published over 200 papers in high-impact journals and was the recipient of the Distinguished Young Scholars award of National Science Foundation of China (2015). Her current research interest mainly focuses on computational studies and the design of two-dimensional materials and clean energy materials. Involved techniques range from machine learning to classical molecular dynamics to different level first-principles methods.
Check out some of her recent articles:
High Curie temperature and intrinsic ferromagnetic half-metallicity in two-dimensional Cr3X4 (X = S, Se, Te) nanosheets, Nanoscale Horiz., 2019
MnX (X = P, As) monolayers: a new type of two-dimensional intrinsic room temperature ferromagnetic half-metallic material with large magnetic anisotropy, Nanoscale, 2019
Copper(i) sulfide: a two-dimensional semiconductor with superior oxidation resistance and high carrier mobility, Nanoscale Horiz., 2019