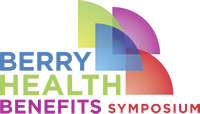 Not long now until the 8th Biennial Berry Health Benefits Symposium! May 7th-9th, 2019, Portland, OR, USA.
Keynote Address and Dinner
Wednesday, May 8th | Our Keynote Speaker will be Dr. Mary Ann Lila, Director, Plants for Human Health Institute, David H. Murdock Distinguished Professor, Food Bioprocessing and Nutrition Sciences, North Carolina State University. Dr. Lila's keynote address will be Berries — They're Not Just for Breakfast Anymore.
For more information about the symposium and speakers, click here.