We are delighted to announce the appointment of Ana Rodriguez-Mateos as Associate Editor to the Food & Function Editorial Board. Ana started as an Associate Editor on the 1st November 2018.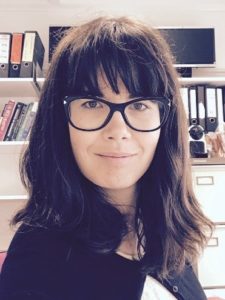 Dr. Ana Rodriguez-Mateos is an Assistant Professor in Nutrition at the Department of Nutritional Sciences, Faculty of Life Sciences and Medicine of King's College London. She received her BSc degree in Chemistry at the University of A Coruña (Spain), and obtained her PhD and conducted her postdoctoral studies at the Department of Food and Nutritional Sciences of the University of Reading, UK. She then worked as a Research Group Leader at the Division of Cardiology and Vascular Medicine of the University of Dusseldorf in Germany, before joining King's College in 2016.
Her research aims to investigate the impact of plant food bioactives on cardiometabolic health, with a strong focus on understanding the bioavailability, metabolism and cardiovascular health benefits of polyphenols. Her expertise includes development and validation of analytical methods for identification and quantification of phytochemicals in foods and biological samples and performance of randomized controlled trials with cardiovascular outcomes. She is a member of the Royal Society of Chemistry, Nutrition Society and the American Society for Nutrition.
We welcome Dr. Rodriguez and her expertise to the Food & Function Editorial Board as an Associate Editor. Submit your articles you Dr. Rodriguez now!