This collection showcases all 2017 Energy & Environmental Science articles highlighted as HOT by the handling editor.  Congratulations to all the authors whose articles are featured.
Read it here now for free until the end of February 2018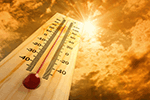 It includes:
Analysis 
A technoeconomic analysis of perovskite solar module manufacturing with low-cost materials and techniques
Zhaoning Song, Chad L. McElvany, Adam B. Phillips, Ilke Celik, Patrick W. Krantz, Suneth C. Watthage, Geethika K. Liyanage, Defne Apul and Michael J. Heben
Energy Environ. Sci., 2017, 10, 1297-1305. DOI: 10.1039/C7EE00757D
 
Review Article 
Impact of H2O on organic–inorganic hybrid perovskite solar cells
Jianbing Huang, Shunquan Tan, Peter D. Lund and Huanping Zhou
Energy Environ. Sci., 2017, 10, 2284-2311. DOI: 10.1039/C7EE01674C
Communication 
Alternative electrochemical energy storage: potassium-based dual-graphite batteries
K. Beltrop, S. Beuker, A. Heckmann, M. Winter and T. Placke
Energy Environ. Sci., 2017, 10, 2090-2094. DOI: 10.1039/C7EE01535F
Paper 
Ammonia synthesis from N2 and H2O using a lithium cycling electrification strategy at atmospheric pressure
Joshua M. McEnaney, Aayush R. Singh, Jay A. Schwalbe, Jakob Kibsgaard, John C. Lin, Matteo Cargnello, Thomas F. Jaramillo and Jens K. Nørskov
Energy Environ. Sci., 2017, 10, 1621-1630. DOI: 10.1039/C7EE01126A
Paper 
Cu nanowires shelled with NiFe layered double hydroxide nanosheets as bifunctional electrocatalysts for overall water splitting
Luo Yu, Haiqing Zhou, Jingying Sun, Fan Qin, Fang Yu, Jiming Bao, Ying Yu, Shuo Chen and Zhifeng Ren
Energy Environ. Sci., 2017, 10, 1820-1827. DOI: 10.1039/C7EE01571B
Paper 
Compatibility issues between electrodes and electrolytes in solid-state batteries
Yaosen Tian, Tan Shi, William D. Richards, Juchuan Li, Jae Chul Kim, Shou-Hang Bo and Gerbrand Ceder
Energy Environ. Sci., 2017, 10, 1150-1166. DOI: 10.1039/C7EE00534B
Paper 
Towards identifying the active sites on RuO2(110) in catalyzing oxygen evolution
Reshma R. Rao, Manuel J. Kolb, Niels Bendtsen Halck, Anders Filsøe Pedersen, Apurva Mehta, Hoydoo You, Kelsey A. Stoerzinger, Zhenxing Feng, Heine A. Hansen, Hua Zhou, Livia Giordano, Jan Rossmeisl, Tejs Vegge, Ib Chorkendorff, Ifan E. L. Stephens and Yang Shao-Horn
Energy Environ. Sci., 2017, 10, 2626-2637. DOI: 10.1039/C7EE02307C
Paper 
Predicting and optimising the energy yield of perovskite-on-silicon tandem solar cells under real world conditions
Maximilian T. Hörantner and Henry J. Snaith
Energy Environ. Sci., 2017, 10, 1983-1993. DOI: 10.1039/C7EE01232B
We hope you enjoy reading the articles.
Is your research HOT? Our editors are already handpicking the hottest 2018 content for our rolling 2018 Energy & Environmental Science Hot Articles collection. Submit your work for consideration now.