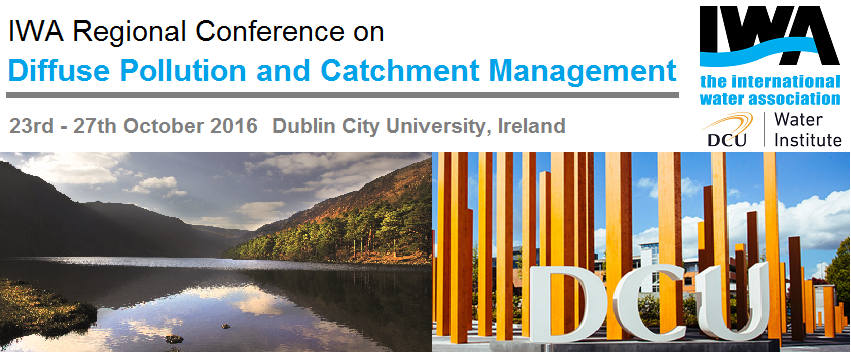 Dublin City University Water Institute are delighted to host the forthcoming IWA Regional Conference on Diffuse Pollution and Catchment Management, taking place in DCU's Helix Conference Centre,  October 23 – 27 2016.
DCU Water Institute aims at addressing national, international and global water resource problems through excellence in research, education and innovation in water science, technology, management and governance.
The main topics to be addressed at the conference will be:
Applications of Innovation Technologies

Climate Change Adaptation

Critical Pollution Source Areas

Diffuse Pollution

Diffuse Pollution Impacts

Ecosystem Health

Emerging Innovative Technologies: Sensing & Decision Support

Emerging Innovative Technologies: Wastewater

Emerging Pollutants

Governance & Policy

Green Solutions

Integrated Catchment Management

Integrated Catchment & Agriculture

Storm Water Management

Value of Citizen /Stakeholder Engagement

Water Economics Roundtable*

Plenary speakers at the conference include Professor Bertrand-Krajewski, John Matthews and William Sarni.
You can register for the conference here and find out more about the conference here.