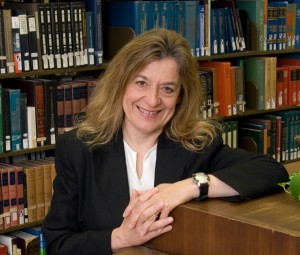 Congratulations to Soft Matter Editorial Board member Anna Balazs, who has been made a Fellow of the Materials Research Society (MRS) this year.
This recognition honors MRS members who are notable for their distinguished accomplishments and their outstanding contributions to the advancement of materials research, worldwide. 
Anna, who is a Professor at the University of Pittsburgh, was awarded the Fellowship "for pioneering contributions to the prediction of materials behavior, ranging from nanocomposites to self-healing materials to oscillating gels, through the development of novel computational models." Congratulations, Anna, on an excellent achievement!