The Organic & Biomolecular Chemistry Editor's collection is a showcase of some of the best articles published in the journal, hand selected by our Associate Editors and Editorial Board members. For this month's selection, Associate Editor Professor Lei Liu has highlighted some of his favourite recent works. Take a look at what he thought of the articles below, and find out more about the research and the researchers behind the papers in our interviews with the authors.
Lei's Selection: 
Development of functionalized peptides for efficient inhibition of myostatin by selective photooxygenation
Hideyuki Okamoto,  Atsuhiko Taniguchi,  Shoya Usami,  Masahiro Katsuyama,  Sho Konno,  Akihiro Taguchi,  Kentaro Takayama and Yoshio Hayashi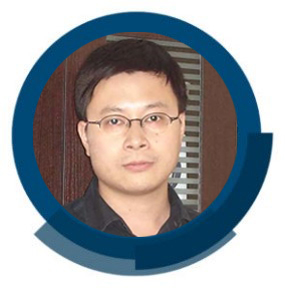 Lei's comment: "Myostatin, a major negative regulator protein of skeletal muscle growth, has been shown to play a key role in homeostasis of skeletal muscle. To develop new approaches for myostatin-targeting therapy, a series of photooxygenation-functionalized molecules were developed through the conjugation of myostatin-binding peptide and on/off-switchable photooxygenation catalyst. One of these molecules can very efficiently inactivate myostatin through irreversible and catalytic photooxygenation. This study demonstrates a novel strategy for myostatin inhibition."
Find out more in our interview with the authors
Cobalt-catalyzed carbonylation of the C–H bond
Lukass Lukasevics and Liene Grigorjeva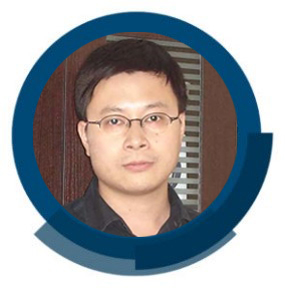 Lei's comment: "The use of cobalt catalysts for C-H activation and functionalization reactions has received increasing attentions in recent years due to two reasons: first, cobalt is a cheap metal; second, cobalt catalysis may provide novel reactivity and selectivity. In the review article the authors surveyed the utility of high-valent cobalt catalysis in C–H carbonylation reactions, showing their applications to many pharmaceutically interesting molecules including benzamides, sulphonamides, benzylamines, aryl anilines, phenols and amino alcohols. The success of cobalt catalysis suggests the need to expand studies in the field, particularly carbonylation of the C(sp3 )–H bond."
Find out more in our interview with the authors
DNAzymes for amine and peptide lysine acylation
Tianjiong Yao,  Jack J. Przybyla,  Peter Yeh,  Austin M. Woodard,  Hannah J. Nilsson,  Benjamin M. Brandsen and Scott K. Silverman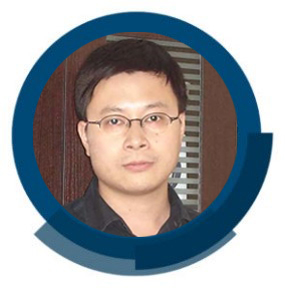 Lei's comment: "Site-selective Lys modification of peptides and proteins at various sequence sites is very important to many biotechnology-related fields. The authors report a very interesting work showing that DNAzymes can be used to catalyze amine acylation, including acylation of a Lys residue in a short DNA-anchored peptide. This study not only expands the scope of DNAzyme catalysis, but also suggests the future possible applicability of DNAzymes for sequence-selective Lys modification of pharmaceutically interesting peptides and proteins."
Find out more in our interview with the authors
Integrating abiotic chemical catalysis and enzymatic catalysis in living cells
Christopher Adamson and Motomu Kanai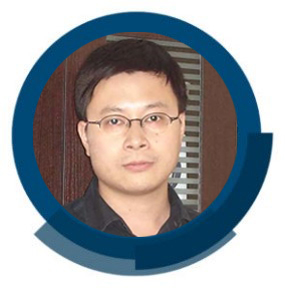 Lei's comment: "Recent experiments have indicated that abiotic catalyst modalities can achieve co-operativity with the enzymatic machinery of living cells. Studies in the direction open doors to two very exciting opportunities: First, "catalysis medicine" where synthetic catalysis is used as a bona fide pharmaceutical modality; second, 'semi-synthetic life' that combines the desirable features of living organisms with the unique reactivity of abiotic catalysts. This important review article provides very interesting insights into what need to be done in the coming years, a truly exciting area that would combine the powers of modern chemistry and biology."
Find out more in our interview with the authors
Meet the Editor:
ORCID: http://orcid.org/0000-0001-6290-8602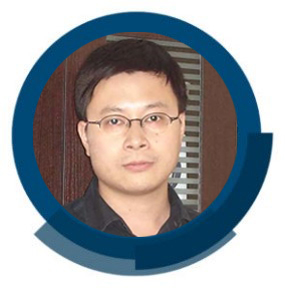 Professor Lei Liu graduated from University of Science and Technology of China in 1999. He obtained his PhD from Columbia University (2004), and conducted post-doctoral research work at Scripps Research Institute until 2007 when he Liu joined Tsinghua University. Lei Liu works as a Professor in the Chemistry department. His research group is interested in chemical protein synthesis.