Introducing the researchers: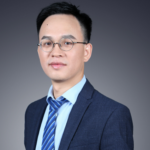 Chunmao He received his Ph.D. in Bioinorganic Chemistry from the Max Planck Institute for Chemical Energy Conversion (formerly MPI Bioinorganic Chemistry), working on the understanding of the fundamentals in heme protein catalysis, under the direction of Prof. Wolfgang Lubitz. In 2013, he moved to the laboratory of Prof. Jeffrey Bode at ETH Zurich (also ITbM, Nagoya University) to learn peptide synthesis and modification/ligation techniques as a postdoc. Since Aug. 2016, he joined the faculty of the School of Chemistry and Chemical Engineering at the South China University of Technology, as a full Professor. For more information, please read his group page at: http://www2.scut.edu.cn/he/main.htm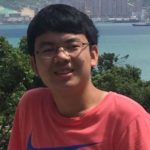 Changpeng Li obtained his Master degree (2020) from the South China University of Technology in the group of Prof. Chunmao He. His research focused on the development of synthetic strategies for multiple Cys-containing toxins.
What inspired your research in this area?
Tyrosine sulfation, an important post-translational modification (PTM), has been shown to present in a number of a-conotoxins (a-CTX). The biological function of this PTM in a-CTX, however, has rarely been studied, mostly because of the lack of a reliable synthetic strategy.
What do you personally feel is the most important outcome of your study?
The simple aqueous solution deprotection of the neopentyl protecting group of the sulphate ester, which is used in the standard Fmoc solid phase peptide synthesis, allowed for a one-pot synthetic strategy. Moreover, unlike what's reported in the literature, the sulphate ester modification here is stable under typical RP-HPLC conditions, i.e. with 0.1% TFA, which greatly simplified our purification and improved the overall yield.
What directions are you planning to take with your research in future?

We are using the synthetic strategy developed here for the construction of many other related toxins, and more importantly, we are working on the elucidation of the biological impact of this important PTM on these toxins.
Read the full article: Facile synthesis of sulfotyrosine-containing α-conotoxins
See the other articles showcased in this month's Editor's Collection
See all the full articles on our publishing platform