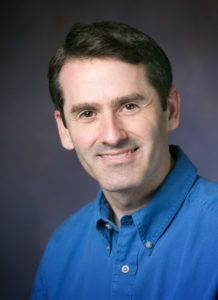 We are delighted to announce that Professor Scott Silverman has joined Organic & Biomolecular Chemistry as an Associate Editor.  
Professor Silverman's lab currently focuses on the development, characterization, and application of DNA as a catalyst. Find out more on his lab's webpage.
Scott K. Silverman was born in 1972 and raised in Los Angeles, California. He received his BS in chemistry from UCLA in 1991, working with Christopher Foote on photooxygenation mechanisms. He obtained his PhD in chemistry from Caltech in 1997, working with Dennis Dougherty to study high-spin organic polyradicals and molecular neurobiology. After postdoctoral research on RNA biochemistry with Thomas Cech at the University of Colorado at Boulder, he joined the University of Illinois in 2000, where he is currently Professor of Chemistry.
Professor Silverman's recent articles include:
Assessing histidine tags for recruiting deoxyribozymes to catalyze peptide and protein modification reactions
Org. Biomol. Chem., 2016,14, 4697-4703, Paper
DNA-catalyzed glycosylation using aryl glycoside donors
Chem. Commun., 2016,52, 9259-9262, Communication
He has also Guest Edited these recent themed collections