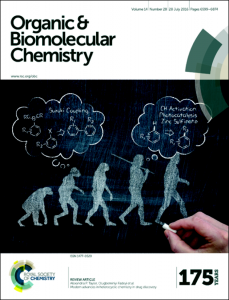 Heterocycles play a central role in modern drug design and this is reflected in the fact that they are present within the majority of marketed drugs. Their prevalence in medicine is not unexpected as heterocycles are the core elements of natural bioactive molecules and medicinal chemistry is centred around simulating the biological effects elicited by these privileged scaffolds.
Advances in organic synthesis are critical to the drug discovery process. The breadth of available synthetic methodologies related to heterocycle functionalization represents an almost endless source of innovation for the medicinal chemist. What is interesting however is the bias within the pharmaceutical industry toward relatively few reaction types. But why are certain methodologies favoured and what has been the long term impact?
Numerous reviews and analyses have been published wherein the types of chemical reactions used by the pharmaceutical industry over the past 30-50 years have been assessed and it has been established that of the current, most frequently used synthetic reactions—for example, amide bond formation, Suzuki-Miyaura cross-coupling, SNAr—none were discovered within the past 20 years.1 Increase in available commercial reagents, robustness and chemoselectivity has only amplified medicinal chemists' preference for these reaction types.
The integration of new, ground-breaking methodologies in heterocycle synthesis such as ring-closing metathesis, C–H activation, multi-component reactions, photoredox catalysis etc. has been slow and this reliance on a select few reaction types has resulted in an overpopulation of a small amount of chemical space. Granted, underlying reasons for selected routes in a medicinal chemistry program are complex and the constant pressure to produce, maintain timelines, follow regulations and remain competitive is valid. However, this approach has not necessarily translated into an increase in FDA approved drugs. It's fair to question whether or not such a practise is fully exploiting the vast toolbox of synthetic methodology available to medicinal chemists which could lead to new, diverse chemical space and new opportunities to tackle issues presently facing the pharmaceutical industry.

In a recently published OBC review as part of the themed collection on Contemporary Synthesis in Drug Discovery, scientists from Pfizer outline recent developments from both industry and academia in heterocycle synthesis and functionalization within the context of drug discovery. The purpose of this and other reviews is to help raise awareness and even popularize novel synthetic methodologies within the pharmaceutical industry. This is likely to be of greater impact in drug discover if more industrial-academic partnerships were to collaborate in the development of novel synthetic approaches toward medicinally relevant heterocycles. Regardless, advancements in synthetic chemistry are intertwined with the development of interesting molecular designs and transformative medicines.
1. Alexandria P. Taylor, Ralph P. Robinson, Yvette M. Fobian, David C. Blakemore, Lyn H. Jones and Olugbeminiyi Fadeyi, Org. Biomol. Chem., 2016, 14, 6611–6637


To find out more see:
Contemporary Synthetic Chemistry in Drug Discovery OBC Themed Collection
Modern advances in heterocyclic chemistry in drug discovery
Alexandria P. Taylor, Ralph P. Robinson, Yvette M. Fobian, David C. Blakemore, Lyn H. Jones and Olugbeminiyi Fadeyi
DOI: 10.1039/C6OB00936K
---
Victoria Corless is currently completing her Ph.D. in organic chemistry with Prof. Andrei Yudin at The University of Toronto. Her research is centred on the synthesis of kinetically amphoteric molecules, which offer a versatile platform for the development of chemoselective transformations with particular emphasis on creating novel biologically active molecules.